Amseco PAL-328N
Small Piezoelectric Sounder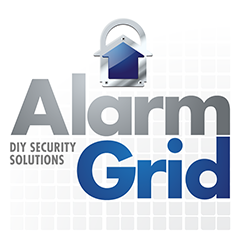 The Amseco PAL-328N is a small piezo electric sounder that is used with security systems. This sounder is a great option if you want to boost keypad volume for louder Entry and Exit Delay noises louder chimes for zone faults. Purchase the Amseco PAL-328N Piezo Sounder from Alarm Grid.
Description
The Amseco PAL-328N is a small piezoelectric sounder you can use with your security system. This simple piezo buzzer is known for its low current draw rating of just 20ma, as well as its wide operating voltage (3VDC to 28VDC). Volume output ranges from 68 dB at 3VDC to 100+ dB at 28VDC.
Although the Amseco PAL-328N isn't loud enough to be a siren, it can still be used for other noise applications. Many users set up the device to mimic keypad sounds, including a system's Entry and Exit Delay sounds and chime sounds for zone faults. Just be aware that you will need a trigger or relay to activate the piezo so that it can begin sounding. The Amseco PAL-328N doesn't actually connect to the keypad itself, but rather it is just being triggered to mimic keypad sounds. Still, it helps make this device quite versatile.
Other features for the Amseco PAL-328N include its flying leads and its piezeo electronic contact points that ensure strong reliability and a longer product life. The device is not water-resistant, and it should not be exposed to liquids. But it has a wide operating temperature rating of -13°F to 158°F, allowing it to be used in almost any indoor location. The device is manufactured by Potter Electric Signal, LLC.
Specifications
Device Type: Piezoelectric Sounder
Operating Voltage: 3VDC to 28VDC
Volume: 68 dB to 100+ dB (Increases w/ Operating Voltage)
Leads: Flying
Contact Points: Piezo Electronic
Water-Resistant: No
Operating Temperature: -13°F to 158°F
Listing: UL
Manufacturer: Potter Electric Signal, LLC
Brand: Amseco
Honeywell L5210PK-WIFI
Wireless Security System w/ IP Communicator, 3 Door/Window Sensors
List Price: $654.00
Our Price: $315.99
Honeywell L7000PK10-LTE-A
AT&T Cellular Security System w/ 10 Door/Window Sensors
List Price: $999.00
Our Price: $545.99
Honeywell L3000
LYNX Plus Wireless Alarm Control Panel
List Price: $244.00
Our Price: $159.99
* Based on a 10% APR with 12 months financing. APR's will vary between 10% - 30% based on credit score and various factors.