DSC AMB-500
Addressable Ceiling-Mount PIR Motion Detector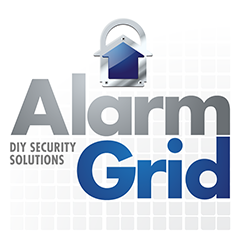 The DSC AMB-500 Ceiling-Mount PIR Motion Detector uses an advanced Fresnel lens with 360 degree detection to look downward and accurately detect motion. The device features high and low sensitivity settings for optimal performance. Purchase the DSC AMB-500 from the Alarm Grid site.
Description
The DSC AMB-500 is a ceiling-mount passive infrared (PIR) motion sensor that looks downward to detect motion in a room. The device features a Fresnel lens with a 360 degree detection scope and a quad element PIR sensor. This provides uniform and accurate detection across the coverage zone.
With its multi-level signal processing (MLSP) technology, the sensor can accurately distinguish between human intruders and other possible sources of motion. The AMB-500 also uses digital temperature compensation to detect movement even when the ambient temperature in the area is close to that of the human body.
A user can adjust the sensitivity of their DSC AMB-500 to make it best-suited for the environment that it is used in. The sensitivity settings include "normal" for high sensitivity and "hostile" for low sensitivity. Areas with rapid air movement and environmental factors can benefit from the "hostile" setting.
The coverage area of the motion sensor will increase with its mounting height. For best results, the sensor should not be aimed towards reflective surfaces or towards direct airflow or sunlight. The device's tamper switch will alert the system if anyone tries to tamper with or disable the sensor.
The AMB-500 is a hardwired sensor that connects directly with the panel using a two-wire connection. It has a low current draw to make powering the sensor as hassle-free as possible. Other features for the sensor include high-level static and transient protection and RF/EM immunity. The circular device has a diameter of 4.6" and a depth of 1.4". Please note that this is an addressable device, and it must be wired accordingly to achieve proper function.

Brand: DSC
* Based on a 10% APR with 12 months financing. APR's will vary between 10% - 30% based on credit score and various factors.