DSC EC300D
Encore PIR Motion Detector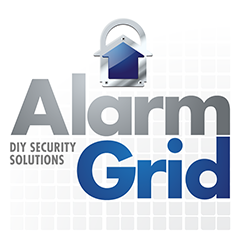 The DSC EC300D is a hardwired PIR motion sensor that is designed to monitor a residential location for motion. The device uses multi-level signal processing and digital signal analysis to accurately detect motion, while also preventing false alarms. Buy the DSC EC300D Motion Sensor from us.
This product has been discontinued and is no longer in stock.
Description
The DSC EC300D Encore PIR Motion Detector is a hardwired sensor designed for residential use. Thanks to its digitally controlled Fresnel lens, the device can accurately detect the motion of intruders, without sacrificing performance. Various features prevent false alarms from occurring.
For a passive infrared (PIR) motion sensor like the DSC EC300D, it is very important to be able to properly detect human intruders without being set off by other sources of motion. The DSC EC300D accomplishes this using its Fresnel lens and multi-level signal processing (MLSP) technology. The device's digital signal analysis provides consistent detection across the complete coverage area.
Thanks to the device's digital temperature compensation feature, the sensor can always properly detect intruders, even when the ambient temperature is close to that of the human body. Its optional swivel-mount bracket provides flexibility in choosing a location for the sensor. The maximum coverage area for the device is 50 by 60 feet, and it can be adjusted by swapping out the sensor's Fresnel lens.
Please note that this version of the sensor does not provide pet-immunity. That said, there is a pet-alley lens available for the device. But if you intend to use this sensor in a location with pets, we recommend using the DSC EC300DP Motion Detector instead. The EC300DP will provide the same functionality and features as the EC300D, only with added pet-immunity.
Brand: DSC
* Based on a 10% APR with 12 months financing. APR's will vary between 10% - 30% based on credit score and various factors.