DSC FSA-210BT
2-Wire Photoelectric Smoke & Heat Detector w/ Tamper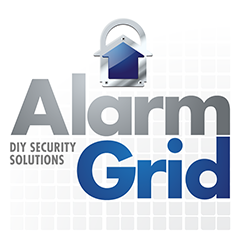 The DSC FSA-210BT is a 2-wire photoelectric smoke detector that is designed to monitor a home or business for the presence of a fire. The device offers easy maintenance with a removable smoke chamber and automatic drift compensation for reliable detection. Buy the DSC FSA-210BT Smoke Detector here.
This product is not sold by Alarm Grid at this time. As an alternative, we recommend:
Description
The DSC FSA-210BT 2-Wire Photoelectric Smoke & Heat Detector with Tamper is used for monitoring for fires in a home or a business. The device includes a photoelectric smoke detector that will reliably respond to the presence of smoke in the room, as well as a fixed temperature heat sensor.
Monitoring a building for a fire is crucial, and the FSA-210BT provides an ideal solution. The device features drift compensation, which allows it to maintain sensitivity at all times, even when dust has accumulated. Once the dust level reaches the compensation limit, a trouble condition will occur on the panel. This will prevent false alarms from occurring, and it will allow the device to maintain sensitivity.
The device's easy-to-remove smoke chamber makes cleaning the device and providing maintenance a breeze. The dual sensor heat detector on the FSA-210BT operates based on fixed temperature, and it will respond upon detecting a temperature of 135 degrees Fahrenheit or higher. The detector also features a test button that allows for easy device testing. The device includes a mounting bracket for easy installation by an end user.
Brand: DSC
* Based on a 10% APR with 12 months financing. APR's will vary between 10% - 30% based on credit score and various factors.