DSC LC-171
Outdoor Pet Friendly Dual Tech PIR Motion Detector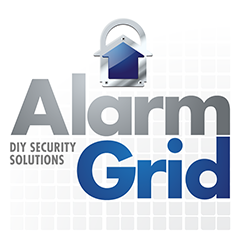 The DSC LC-171 is an outdoor dual tech motion sensor that uses both PIR and microwave technology. The device offers pet-immunity for small animals weighing up to 77 pounds, and it is rain and dust proof with an IP65 rating. Buy the DSC LC-171 Outdoor Dual Tech Motion Detector from Alarm Grid.
Description
The DSC LC-171 Outdoor Pet Friendly Dual Tech PIR Motion Detector is a hardwired motion sensor that utilizes both microwave and passive infrared (PIR) technology. The sensor is excellent for outdoor use, and its detection sensitivity can be adjusted appropriately for the environment.
As a dual tech motion sensor, the DSC LC-171 will only activate if both the PIR and microwave sensors are triggered. This helps to reduce any false alarms that may occur. The device utilizes four detection elements, with dual PIR sensors and dual microwave sensors. The microwave sensors operate using the Doppler effect concept, in which they will actively monitor the way that signals bounce back at the sensor. These microwave sensors operate at a frequency of 24.125 GHz. The passive infrared sensors actively look for changes in PIR energy caused by human movement.
The sensor for the DSC LC-171 features 16 different levels of PIR sensitivity, along with 3 microwave sensitivity groups. This makes the sensor adjustable for virtually any type of environment. The device provides temperature compensation to always accurately detect motion, even when the ambient temperature is near that of humans. Other features include micro-controller signal processing and front and back tamper protection. The sensor has a maximum detection range of 39 feet, which is adjustable based on its mounting height and location.
The DSC LC-171 provides a pet immunity setting for small animals weighing up to 77 pounds. This makes the device perfect for outdoor environments where animals may be present. Its IP65 rating means that the device can properly stand up to any rain, dust, snow and direct sunlight that is present. The device can also withstand high winds, but it should be taken down in extremely severe weather. The weatherproof functionality of the DSC LC-171 is made possible using its unique waterproof seal plastic casing. This motion detector's ability to operate in a wide range of temperatures (-31°F ~ +131°F) makes it one of the most versatile pieces of alarm equipment that we carry.
Brand: DSC
* Based on a 10% APR with 12 months financing. APR's will vary between 10% - 30% based on credit score and various factors.