DSC WLS914-433
Wireless Passive Infrared Detector W/PI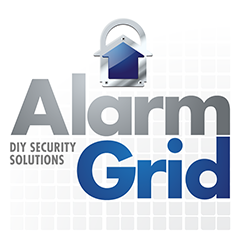 The DSC WLS914-433 is a wireless passive infrared motion detector that uses two dual-element PIR sensors. It features a special lens that is designed to distinguish between humans and other sources of movement. Purchase the DSC WLS914-433 PIR Motion Detecting Sensor from Alarm Grid.
This product is not sold by Alarm Grid at this time. As an alternative, we recommend:
Description
The DSC WLS9214-433 Passive Infrared Detector is a motion sensor designed for use with the DSC Impassa and DSC PowerSeries Systems. It operates at a frequency of 433 MHz, and it features two dual-element PIR sensors to distinguish movement between humans and other potential sources.
With its advanced sensors, the WLS9214-433 offers pet-immunity, and it should not be set off by small to medium-sized pets. The device utilizes multi-level signal processing, temperature compensation and a multi-beam lens design to accurately detect any intruders. The device will adjust based on the temperature to detect movement in any type of environment, even when the ambient temperature is close to that of the human body.
The motion sensor provides a detection area of up to 100 feet. It can detect motion from 0.5 feet per second to up to 10 feet per second. There are certain guidelines to follow when choosing a location for the sensor. For best performance, it should be installed at a height of 7.5 feet, and it should not be facing objects that pet could climb to get higher up (e.g. a staircase or couch) The device should also not be facing any mirrors, air vents or windows, as they may disrupt the signal. Also, avoid exposing the sensor to direct sunlight.
The WLS9214-433 features two detection modes. These are Fast Detection Mode and Slow Detection Mode. Fast Detection Mode is the default setting, and it is best-suited for most environments. Slow Detection Mode is best used in environments with rapid air movement, heaters and other variables that could disrupt the sensor. To switch to Slow Detection Mode, use a flathead screwdriver to remove the device's internal jumper.
The device is powered using four AA lithium batteries that are included with the sensor. The sensor will transmit a signal to the panel when the batteries are low and in need of replacing.
Brand: DSC
* Based on a 10% APR with 12 months financing. APR's will vary between 10% - 30% based on credit score and various factors.