DSC WT4989
2 Way Wireless Key W/ Icon Display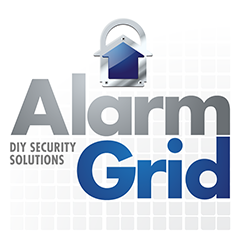 The DSC WT4989 is a wireless, 4-button keyfob that is designed for use with DSC Impassa and PowerSeries Alarm Systems. It operates at 433 MHz, supports up to six programmable functions, and it is water-resistant so it can be taken almost anywhere. Buy the DSC WT4989 Key Fob from Alarm Grid.
Description
The DSC WT4989 Wireless Key with Icon Display is a wireless key fob designed for use with Impassa and several DSC PowerSeries Panels. It features five distinguishable buttons, and it can support up to six different programmable functions. The device can also readily announce system status.
The four main buttons on the WT4989 are buttons for arming away, arming stay, disarming and triggering a panic. A fifth, system status button will inform the user if the system is currently is alarm or if an alarm has recently occurred. Any time, a command goes through, a buzzer for the key fob will produce a sound to provide audible verification. An icon display on the device will provide visual indication whenever a command has been sent through successfully.
Up to six different programmable functions can be assigned to a single WT4989 Key Fob. These functions can include operating garage door openers, controlling Z-Wave lights and providing access to gates. The device comes with a multifunction clip that allows the device to be attached to a convenient location. This could include a belt, keychain or lanyard. The device operates using two CR2032 lithium coin batteries, and it has an average battery life of three years,
Brand: DSC
* Based on a 10% APR with 12 months financing. APR's will vary between 10% - 30% based on credit score and various factors.