Honeywell DT7450C
DUAL TEC Motion Detetor with Form C Relay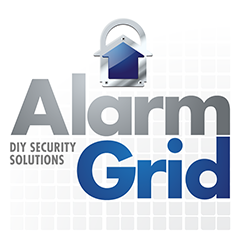 The Honeywell DT7450C is a Form C Dual-Tech Motion Sensor that uses both PIR and microwave detection technologies. As a Form C sensor it can be set up with normally open or normally closed wiring. The sensor is designed with commercial settings in mind. Buy the Honeywell DT7450C here.
Description
The Honeywell DT7450C DUAL TEC Motion Detector is a hardwired motion sensor that utilizes both PIR and microwave detection technology. It is a Form C sensor, meaning it that it can be used with either Normally Open or Normally Closed wiring for added flexibility in the installation.
The reason that the DT7450C is referred to as a "dual-tech" motion sensor is because it uses both passive infrared (PIR) and microwave sensing capabilities. The PIR sensor works by detecting changes in infrared energy that occur with movement. The microwave sensor sends out continuous microwave signals and measures how these signals return to the sensor as they bounce off of other objects. Both the PIR and the microwave sensor of the DT7450C must be activated in order for an alarm to occur. This can be very helpful for reducing false alarms on the security system. Both the PIR and microwave sensors can be individually adjusted for sensitivity.
The DT7450C was specifically designed for commercial settings, and its max coverage area of 50 feet by 60 feet is perfectly suitable for larger rooms and spaces. The sensor must be mounted properly to achieve this maximum coverage area. The recommended mounting height for the sensor is 7.5 feet. The standard lens can allow be replaced with a long range lens that offers 8 tiers and a 50 feet by 10 feet coverage area. This long range lens does not come included with the sensor, and it must be purchased separately.
The DT7450C sensor features a Form C relay contact that is single pole double throw (SPDT). It uses advanced DualCore Signal Processing for more accurate detection and overall performance. Additionally, K-Band technology allows the sensor to better recognize individual people and objects and perform more effective shaping and signal recognition. Other features include uniform sensitivity optics, digital adaptive microwave thresholds, temperature compensation, digital fluorescent light filters, dual slope temperature compensation, a look down mirror, and a zero clearance back bug guard.
Brand: Honeywell
* Based on a 10% APR with 12 months financing. APR's will vary between 10% - 30% based on credit score and various factors.