Honeywell IB100D
IntelliBeam 100-Foot Outdoor Dual Photoelectric Beam Sensor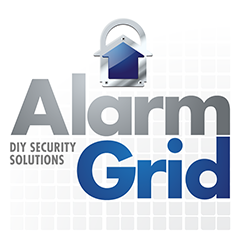 The Honeywell IB100D is an outdoor photoelectric beam sensor from the Honeywell Intellibeam lineup. The dual photoelectric beam sensor produces light beams measuring up to 100 feet outdoors, or 300 feet inside. Disrupting the light beam will trigger the sensor. Buy the Honeywell IB100D here.
This product has been discontinued and is no longer in stock.
Description
The Honeywell IB100D IntelliBeam Outdoor Dual Photoelectric Beam Sensor offers an effective motion detection solution for nearly any environment. This dual pulse photobeam sensor produces light beams of up to 100 feet outdoors, or 300 feet indoors, making it suitable for many applications.
Photoelectric beams represent a viable alternative to a traditional passive infrared (PIR) motion sensor. They are perfect for when you want to detect movement or activity in a very specific area, while ignoring the surrounding areas. The way these devices work is very simple. There are two parts, a transmitter and a receiver. The transmitter portion of the beam sensor will produce a visible photoelectric beam of light. The receiver will detect this beam. If a person, animal, or object moves in front of the light beam and blocks its path, then the sensor will activate. Some practical applications for a photoelectric beam sensor could include directing the light beam across a doorway in case someone enters the room, or across a garage to monitor for vehicles coming or going. These also make good driveway or gate threshold sensors.
As a member of the Honeywell IntelliBeam lineup, the Honeywell IB100D is very versatile and great for nearly any application. When used outdoors, the sensor creates a light beam of up to 100 feet. Using the sensor indoors will increase the range to a maximum of 300 feet. The dual-pulse photoelectric beams will only activate due to true activity and movement, and they are unlikely to cause false alarms when mounted properly. You can even adjust the beam blocking time required to trigger an alarm. This can be helpful for ensuring that your system is only alerted to important activity. Vertical optical adjustment is rated at 20º, and horizontal optical adjustment is 180º. The optical view finder is detachable. The sensor offers easy alignment features to reduce installation time.
The Honeywell IB100D is Form C, meaning that it can support Normally Open (NO) or Normally Closed (NC) wiring. However, the tamper output is Form B, and it can only support NC wiring. Keep this in mind when setting up the Honeywell IB100D. Wall or Pole mounting options are suitable for the Honeywell IB100D, and a Pole Mounting Kit comes included. The sensor can operate reliably in temperatures ranging from -13ºF to 131ºF, and its weather-resistant design makes it suitable for nearly any environment. The current draw for the Honeywell IB100D is 27mA for the transmitter and 31mA for the receiver, so take that into consideration when calculating the current load for your panel. Power inputs ranging from 10.5VDC to 26VDC are acceptable.
Specifications
Outdoor Range: 100 Feet
Indoor Range: 300 Feet
Beam Type: Dual Pulsed Photoelectric Beams
Adjustable Beam Blocking Time: Yes
Vertical Optical Adjustment: 20º
Horizontal Optical Adjustment: 180º
Optical View Finder: Detachable
Pole Mounting Kit: Included
Power Input: 10.5 to 26VDC
Current Draw: Transmitter 27mA, Receiver 31mA
Alarm Output: Form C (NO or NC)
Tamper Output: Form B (NC Only)
Mounting Options: Wall or Pole
Operating Temperature: -13ºF to 131ºF
Brand: Honeywell
* Based on a 10% APR with 12 months financing. APR's will vary between 10% - 30% based on credit score and various factors.