Luxul P40 AC1200
WIFI Bridge & Range Extender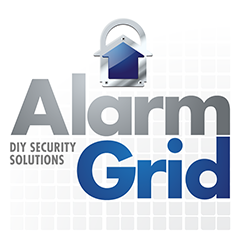 The Luxul P40 AC1200 WIFI Bridge & Range Extender allows you to increase the wireless range of your WIFI network. You can also connect a hardwired ethernet device to the module to pair it your local network. This module supports speeds of up to 1200 Mbps. Buy the Luxul P40 AC1200 here.
Description
The Luxul P40 AC1200 is a WIFI bridge and range extender. It is used either to increase the scope of a WIFI network, or it can allow a wired ethernet device to connect with a wireless WIFI network. Only one feature at a time can be used. It supports data transfers of up to 1200 Mbps.
End users should find that the Luxul P40 AC1200 is very easy to use. It conveniently plugs into any standard outlet. You can connect a hardwired ethernet device to the port on the module. Doing this will let you use the ethernet device with a wireless WIFI network. This is useful if you would otherwise have difficulties running an ethernet wire from the router to the device. This function is referred to as bridge/client mode. You will need to use a web browser to connect the P40 module to your WIFI network.
The alternative main function of the Luxul P40 AC1200 is to extend wireless range. This is done by putting the module into its repeater/range extender mode. The device will need to be set up using a web browser so that it properly functions as a repeater. You can have the device extend both your 2.4 GHz and 5 GHz WIFI networks. By doing this, you will have the device function as an Access Point (AP) for your WIFI devices. The P40 will rebroadcast the wireless signal from the next closest AP.
The P40 provides data transfer speeds of up to 300 Mbps when using a 2.4 GHz network, and 867 Mbps when using a 5 GHz network. It is also compatible with 802.11a/b/g/n/ac devices. The module features multiple LED lights to provide status and assist with troubleshooting. A reset button allows you to perform a factory default of the device if necessary. It supports WPA and WPA2 wireless security. Its power consumption is rated at 7.5W. It has two (2) internal antennas. The device measures 3.58"L x 2.32"W x 1.50"D.
Brand: Luxul
* Based on a 10% APR with 12 months financing. APR's will vary between 10% - 30% based on credit score and various factors.