TRENDnet TPE-TG82G
8-Port Gigabit PoE+ Switch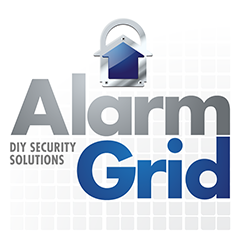 The TRENDnet TPE-TG82G is a PoE switch used with power over ethernet devices. It features eight (8) PoE ports for connecting PoE and PoE+ devices. The TPE-TG82G is great for use with IP cameras. It can send up to 30W of PoE+ power pet port, and 61W across all 8 ports. Buy the TPE-TG82G here.
Description
The TRENDnet TPE-TG82G is a PoE switch that supplies power and IP data to compatible devices. It is used with Power over Ethernet (PoE) devices, such as compatible POE cameras and access points (APs). The module features eight (8) ethernet ports for connecting compatible PoE devices.
A PoE device can receive both power and ethernet data from the same connection. This can save you some trouble when installing that device. Without PoE, you would need to run both an ethernet wire and a power wire to the device. Thanks to PoE, a compatible device will only require an ethernet wire. This can be particularly useful when installing IP cameras in hard-to-reach places.
With the TPE-TG82G, you get a total of eight (8) ports for compatible PoE devices. Up to 61W of PoE+ power can be spread across the ports, with a single port being able to provide a maximum of 30W PoE+ power. Keep in mind that the TPE-TG82G is a PoE switch, not an IP router. This means that you will need to connect an IP router to one of the ports for incoming data. You can then connect your PoE devices to the TPE-TG82G. You will also need to connect an AC adapter (included) to the TPE-TG82G for electrical power.
The TPE-TG82G offers a switching capacity of 16Gbps to facilitate edge network installations. The module supports both standard PoE (802.3af) and PoE+ (802.3at) devices. It sends larger packets, or Jumbo Frames (up to 9KB) for enhanced performance. The device utilizes embedded GREENnet technology to reduce power consumption. The housing for the module is a sturdy metal frame, and it features LED lights to indicate port status. The device measures 3.7"W x 5.9"L x 1.2"D. It weighs 400g.
Brand: TRENDnet
* Based on a 10% APR with 12 months financing. APR's will vary between 10% - 30% based on credit score and various factors.