AG Indoor Security Stickers
Mini Window Stickers with Adhesive Front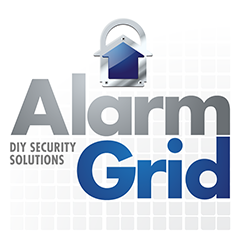 The Alarm Grid Mini Stickers are great for use around the house or business. This listing is for a single indoor mini window sticker with an adhesive front. It should be installed on the inside of a window. Purchase all of your Alarm Grid mini window stickers from the Alarm Grid website.
Description
Alarm Grid offers mini indoor window stickers to let others know you are monitored. You can place these stickers on the inside on the inside of your window. The adhesive is found on the front of the sticker, making it suitable for indoor use only. This listing is for one sticker only.
Each sticker has an octagon shape (eight sides), is colored in Alarm Grid blue and features our phone number and website for easy reference. The stickers are built from high-quality materials, and you can expect them to remain in-place for many years after installation. Each sticker should be place on the inside of a window so that it is visible from the outside.
Alarm Grid also offers stickers with an adhesive backings that are suitable for outdoor use. These stickers are weather-resistant and designed to stand up to harsh elements. For a complete listing of all our security sticker offerings, we strongly recommend checking this page.
Specifications
Product Type: Adhesive Front Window Stickers
Size: ~2 square inches
Number of Stickers: One (1)
Shape: Octagon
* Based on a 10% APR with 12 months financing. APR's will vary between 10% - 30% based on credit score and various factors.