AG Outdoor Security Stickers
Mini Window Stickers with Adhesive Back, Pack of 10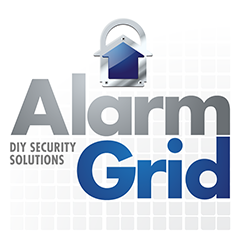 The Alarm Grid Mini Outdoor Stickers feature adhesive backing and a weather-resistant design. They are great for placing around the home or office. You can expect each sticker to hold nice and reliably. This listing is for a 10-pack of stickers. Buy Alarm Grid Mini Outdoor Stickers here.
Description
Alarm Grid Mini Outdoor Security Stickers are perfect for placing around the home or office. Their adhesive backing and weather-resistant design makes them suitable for nearly any location. When placed outdoors, the stickers will withstand rain, harsh wind, dust and intense sunlight nicely.
Users will appreciate the clear design offered from the stickers. These mini stickers are bold, and they really stand out nicely. They are great way to discreetly let others know that the building is monitored or that you support Alarm Grid. These stickers have adhesive backing, along with a weather-resistant design. You can place them nearly anywhere. This pack includes 10 stickers.
Some popular locations for our mini outdoor stickers include on windows, on vehicles, on refrigerators, on notebooks, on laptops, on barns, on campers and on garage doors. Each sticker has an octagon shape (eight-sides) and showcases the famous Alarm Grid blue color with our website and phone number for fast reference. The adhesive is on the opposite side of the logo. Its strong quality will keep it sticky for many years.
Remember, you get 10 stickers in this pack. If you need fewer stickers, then single packs and five packs are also available. We also offer mini indoor window stickers with an adhesive front, as well as larger stickers. For a complete listing of our sticker offers, we recommend checking out this page.
Specifications
Product Type: Adhesive Back Window Stickers
Size: ~2 square inches
Number of Stickers: Ten (10)
Shape: Octagon
* Based on a 10% APR with 12 months financing. APR's will vary between 10% - 30% based on credit score and various factors.