Alarm.com ADC-OB101
Single-Gang Outlet Box Adapter for ADC-V723 Camera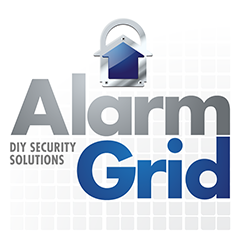 The Alarm.com ADC-OB101 is an outlet box adapter for the ADC-V723 Outdoor Camera that allows the camera to be installed on a single-gang outlet box. Mounting hardware comes included with the ADC-OB101. It is only needed if installing on a single-gang outlet box. Buy the ADC-OB101 here.
Description
The Alarm.com ADC-OB101 is an adapter used for connecting the Alarm.com ADC-V723 Outdoor Camera with a single-gang outlet box. This equipment is required if you intend on mounting the camera using an outlet box. The ADC-V723 does not come with this piece of equipment, but you can buy it here.
The purpose of the ADC-OB101 is to provide a weatherproof seal between the ADC-V723 and the single-gang backing box. The adapter looks similar to a light switch cover, but with a rubber gasket on the back where it mounts to the backing box. There is a hole in the center of the ADC-OB101 that lines up perfectly with the mounting bracket of the ADC-V723. This allows you to pass the power wiring for the camera through the mounting plate, and the single-gang box cover and the rubber gasket helps to keep what is inside the box dry and protected.
Installing the ADC-V723 with an outlet box using the ADC-OB101 is quite simple. First take off the existing outlet box cover. Then take the power wire for the camera, and run it through its mounting bracket, the ADC-OB101 adapter, and the existing outlet box so that it can be plugged in. Use the included screws to secure the ADC-V723 Mounting Bracket to the ADC-OB101. Finish by sliding the camera into place and tightening its set screw.
A double-gang outlet box for the ADC-V723 is also available with the Alarm.com ADC-OB102.
Specifications
Product Type: Outlet Box Adapter
Size: Single-Gang
Compatibility: Alarm.com ADC-V723 Outdoor Camera
Contents: Mounting Plate Adapter, Gasket, Mounting Screws (6)
Brand: Alarm.com
* Based on a 10% APR with 12 months financing. APR's will vary between 10% - 30% based on credit score and various factors.