Alarm.com ADC-OB102
Double-Gang Outlet Box Adapter for ADC-V723 Camera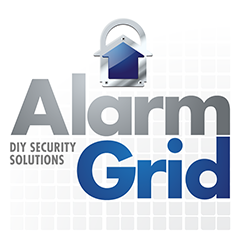 The Alarm.com ADC-OB102 is a double-gang outlet box adapter for the Alarm.com ADC-V723 Outdoor Camera. By using this adapter, you can mount the ADC-V723 Outdoor Camera securely on a double-gang outlet box. This may be ideal for certain installations. Buy the ADC-OB102 from Alarm Grid.
Description
The Alarm.com ADC-OB102 is an adapter for the Alarm.com ADC-V723 Outdoor Camera that allows you to mount the camera on the outside of a double-gang outlet box. This piece of equipment is not included with the camera otherwise, and you may need it for your security camera installation.
The ADC-V723 is a 1080p Outdoor WIFI camera. Mounting to a single-gang or a double-gang box is not necessarily required, but it is a good way to keep any wiring junctions protected from the elements. The ADC-AB102 will take the place of the usual box cover. It has a rubber gasket that seals the box opening against moisture, and it has a pre-made hole in the center that lines up with the mounting bracket of the ADC-V723. This hole allows the power wiring for the camera to pass easily through. The rubber gasket also helps to prevent moisture from getting in at the wiring point of entry.
When installing the ADC-V723 while using the ADC-OB102, you will start by removing the existing outlet box cover. Run the power wire through the video device mounting bracket and the outlet box adapter. Then attach the adapter to the outlet box using the included screws. Then secure the mounting bracket for the ADC-V723 to the ADC-OB102 Adapter. You can then slide the camera into place and tighten it with the set screw.
A single-gang outlet box is also available called the Alarm.com ADC-OB101.
Specifications
Product Type: Outlet Box Adapter
Size: Double-Gang
Compatibility: Alarm.com ADC-V723 Outdoor Camera
Contents: Mounting Plate Adapter, Gasket, Mounting Screws (10)
Brand: Alarm.com
* Based on a 10% APR with 12 months financing. APR's will vary between 10% - 30% based on credit score and various factors.