Brilliant BHS120US
Wireless Dimmer/Switch Combo Single Switch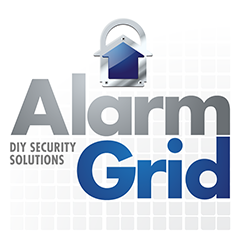 The Brilliant BHS120US Smart Dimmer Switch allows you to upgrade existing lights making them smart lights. This is a quick solution to provide smart control of existing lights, using touch, motion, voice, schedules, and/or a mobile app. At least one Brilliant Control must be installed for a Brilliant Smart Dimmer Switch to work. Buy the Brilliant Smart Dimmer Switch from Alarm Grid!
Description
The Brilliant BHS120US Smart Dimmer Switch allows you to upgrade existing lights to make them smart lights. These are a quick and easy solution to provide smart control of your existing lights, by way of touch, motion, voice, schedules, or a mobile app. At least one Brilliant Control must be installed for a Brilliant Smart Dimmer Switch to work.
Integrating these Brilliant Smart dimmer switches into your home, opens up an entirely new realm of possibilities, in regards to controlling lights or even a group of lights at a time. With the many different integrations that are supported, the Brilliant line can indeed, be brilliant.
This smart dimmer switch installs in place of an existing light switch. It does require both, a neutral and a ground wire on your 120VAC light switch wiring. Do not use a metal wall plate as this will affect the switch's ability to communicate. Then, along with the required Brilliant Control, use the capacitive touch plate or slider to manually control your lights. You can also connect with Alexa, Google Assistant, or Apple HomeKit, to begin controlling your lights using simple voice commands. Add scenes to automate the light or add this switch/dimmer to existing scenes. Simply double tap on the switch to activate a scene.
The smart dimmer switch also contains a motion sensor. This can be configured to turn on the lights when someone enters a room. The lights can even be set on a timer to turn on automatically when you awaken or to appear as if someone is home when you're away on vacation. The Brilliant App will also allow full control of the smart dimmer switch. The possibilities are endless.
Brilliant has also made installation a breeze. They have guided step-by-step instructions directly on their app. They also offer support for these devices. Contact Brilliant by phone, email, or chat support. Simply add one or more of these Smart Dimmer Switches along with a Smart Home Control to begin enjoying these cool automation features. Choose the color that fits your decor, we offer them in White, Black, Light Almond, and Gray.
Specifications
Product Type: Smart Dimmer Switch
Dimensions: 1" W x 4.1" H (26mm x 103mm)
Technology: Bluetooth Low Energy Mesh (BLE Mesh)
Power: 120VAC
Wiring Requirements: Neutral and Ground Required, Automatic Line and Load Switching, supports single-pole configuration. Up to 500w incandescent and halogen. Up to 200W LED and CFL.
Sensors: PIR Motion / Power monitoring and measurement / Capacitive Touch (Whole area (touch tap) and slider)
Application: Supports up to 30 Smart Dimmer Switches per home. Requires Brilliant Smart Home Control, Controls standard lighting (LED, CFL, Halogen, Incandescent, and ELV), smart bulbs (Philips Hue, LIFX, WEMO, and TP-Link/Kasa), music (Sonos). Single Pole, 3-Way, or Multiway configurable (multiple switches required, all must be Brilliant devices). Requires a non-metal wall plate. Magnetic low voltage (MLV) lighting systems are not supported.
Works With: Apple HomeKit, Amazon Alexa, SmartThings, and Google Assistant.(via the Brilliant Smart Home Control)
Color Options: White (BHS120US-WH1), Light Almond (BHS120US-AL1), Black (BHS120US-BK1), Gray (BHS120US-CG1)
Warranty: One (1) Year warranty
Listing: FCC, UL
Brand: Brilliant
Honeywell Lyric Alarm System
Encrypted, HomeKit, Wireless Security System
Honeywell L5210PK-WIFI
Wireless Security System w/ IP Communicator, 3 Door/Window Sensors
Honeywell VISTA-15P
Alarm Control Panel
List Price: $196.00
Our Price: $121.99
* Based on a 10% APR with 12 months financing. APR's will vary between 10% - 30% based on credit score and various factors.