DSC PG9872
PowerG Wireless Long-Range Ceiling-Mount 360° PIR Motion Detector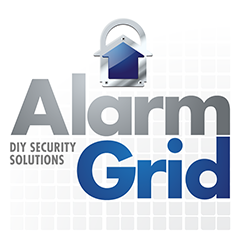 The DSC PG9872 is a long-range ceiling mount motion sensor. The device can detect movement across a diameter of up to 65.6 feet. It uses PowerG technology for extended communication range and enhanced wireless security. Buy the DSC PG9872 PowerG Long-Range Ceiling-Mount Motion Sensor here.
Description
The DSC PG9872 PowerG Wireless Long-Range Ceiling-Mount 360° Motion Sensor detects movement that occurs below. The sensor uses Passive Infrared (PIR) technology to sense activity. It offers Advanced True Motion Recognition to distinguish between intruders and other sources of movement.
As a ceiling-mount motion sensor, the DSC PG9872 looks downward to detect movement in a 360° circular pattern. It covers a diameter of up to 65.6 feet, giving it a substantial coverage range. The device should be mounted from a maximum height of 19.7 feet to give it a detection coverage radius of 32.8 feet. The higher you mount the device, the further the coverage range will extend out. But you should not mount the device higher than 20 feet. The manufacturer's recommended mounting height is between 6.6 feet and 19.7 feet.
Since the DSC PG9872 is a PowerG Sensor, it offers all of the great features and capabilities of other PowerG devices. It can communicate with a panel from up to 2 km away (open air), depending on the system it is being used with. The sensor uses 128-bit AES encryption and frequency hopping spread spectrum (FHSS) for enhanced wireless security. It is compatible with nearly any PowerG System, including all version of the Qolsys IQ Panel 2 Plus, the DSC Iotega, and a DSC PowerSeries NEO Panel with added PowerG Transceiver. The sensor offers convenient pull-tab enrollment.
To prevent false alarms, the DSC PG9872 uses trademarked Advanced True Motion Recognition. This advanced algorithm allows the sensor to differentiate between human intruders and other sources of movement. The sensor uses a single CR123A battery for power, and it has an average battery life of three (3) years. There are LED lights on the sensor to assist with troubleshooting and enrollment. It has a tamper switch to let the system know if someone tries to open or disable the sensor. The device measures 5.9 inches in diameter. It weighs just under four (4) ounces with a battery installed. The sensor should be tested after installation.
Specifications
Product Type: Long-Range Ceiling-Mount Motion Sensor
Wireless Communication: PowerG
Detection Method: Passive Infrared (PIR)
Coverage Range: Up to 65.6 Feet Diameter
Mounting Height: Between 6.6 Feet and 19.7 Feet
Dimensions: 5.9 Inches Diameter
Battery: CR123A
Battery Life: Three (3) Years Average
Other Features: LED Lights, Pull-Tab Enrollment, Tamper Switch
Brand: DSC
* Based on a 10% APR with 12 months financing. APR's will vary between 10% - 30% based on credit score and various factors.