DSC WS9TCHWNA
Iotega Touchscreen Keypad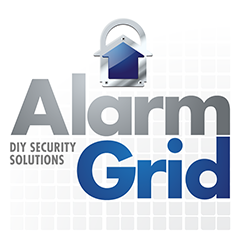 The DSC Iotega Touchscreen Keypad provides convenient touchscreen control for a DSC Iotega Alarm System. It connects with the system through a WIFI connection. The touchscreen measures 7-inches and offers a high resolution display. Purchase the DSC Iotega Touchscreen Keypad from Alarm Grid.
Description
The DSC Iotega Touchscreen Keypad allows you to control your DSC Iotega through a convenient touchscreen display. This high resolution touchscreen device has a 7-inch full-color display and multiple door chime options. It allows for arming and disarming, checking status and bypassing zones.
This touchscreen keypad easily enrolls with an Iotega System through a WIFI connection. Please note that only 2.4 GHz WIFI networks are supported. You cannot use 5 GHz WIFI networks with the keypad. The Iotega will need to be on the same WIFI network to complete the pairing process. Keep this in mind when setting up the keypad.
A great aspect of the DSC Iotega Touchscreen Keypad is that it allows for smart home automation control over the Z-Wave devices that are paired with the system. Remember, the system serves as a Z-Wave Plus controller. You can also control any paired Z-Wave devices with Alarm.com (monitoring service required). Smart lights, door locks, thermostats and garage doors can all be controlled from the keypad.
Other features for the Iotega Touchscreen Keypad include automatic clock programming, temperature display, an SD card slot (up to 64GB), a built-in 74 dB sounder, and a 4-hour backup battery. The keypad gets primary power from a DC transformer. It measures 7.83"L x 4.49"W x 0.47"H. The keypad is black in color to fit in nicely with most decor.
Brand: DSC
* Based on a 10% APR with 12 months financing. APR's will vary between 10% - 30% based on credit score and various factors.