Honeywell FG1625T
Wired Glass Break Detector w/ Tamper Detection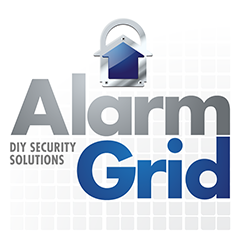 The Honeywell FG1625T is a wired glass break detector with built-in tamper detection. The sensor actively listens for the sound of glass breaking so that it can trigger a system response. It is commonly used to monitor windows for forced entry. Buy the Honeywell FG1625T from Alarm Grid.
Description
The Honeywell FG1625T provides accurate and reliable glass break detection for virtually any wired alarm system. The sensor's microphone actively listens for the sound of breaking plate, tempered, laminated, wired, coated and sealed insulating glass. It offers four (4) sensitivity settings.
If you are already familiar with the Honeywell FG1625, then the Honeywell FG1625T is basically the same unit, only with added tamper detection. This includes both cover and wall tamper detection. To enable rear tamper (wall) detection, you must remove the plastic tab on the back of the sensor. This is most easily accomplished using needle-nose pliers. The wall tamper arm will extend through the wire hole. Other features for the FG1625T include a hinged-styling casing with almost 180° opening, a protected circuit board, and a Form C relay that provides great flexibility when wiring.
Like many Honeywell Glass Break Detectors the Honeywell FG1625T uses FlexCore processing technology. This means that the sensor will only alert the system upon hearing both the low-pitch "thud" of an object striking against the glass, plus the high-pitch "shatter" sound of the glass breaking. This is an important false alarm prevention tool that really makes the sensor more dependable and trustworthy for all situations.
Sensitivity settings for the FG1625T are determined based on the positioning of the two (2) sensitivity DIP switches on the sensor's inner circuit board. Do not confuse these two DIP switches with the other two that are used to configure LED lighting behavior. The table below outlines this information.
| | | | |
| --- | --- | --- | --- |
| Sensitivity | Approximate Range | SENS1 | SENS2 |
| MAX | 25' (7.6m) | OFF | OFF |
| MEDIUM | 15' (4.6m) | ON | OFF |
| LOW | 10' (3m) | OFF | ON |
| LOWEST | 5' (1.5m) | ON | ON |
The use of an end-of-line resistor (EOLR) with the FG1625T is recommended. The EOLR can be wired in Series (NC) or Parallel (NO). Mounting hardware is included. The use of a cover screw is optional. Remember to remove the cover screw before attempting to open the sensor for any reason.

A 4-wire connection is used when connecting the sensor with the panel. The FG1625T will use 12mA of current in standby mode, and up to 22mA when in alarm with an LED active. The sensor should have a direct line of sight to the glass window that it is monitoring. It can monitor multiple windows if placed strategically within the sensor's detection range. Any glass being monitored must by at least 11 square inches. The sensor supports Hand Clap Testing. It measures 4.5"L x 2.8"W x 1.05"D, and it weighs 3.2 oz. Use a Honeywell FG701 Simulator for testing.
Specifications
Product Type: Wired Glass Break Detector w/ Tamper Detection
Protected Glass Types: Breaking Plate, Tempered, Laminated, Wired, Coated, Sealed Insulating
Minimum Glass Size: 11 Square Inches
Sensitivity Settings: Max, Medium, Low, Lowest
Sensitivity DIP Switches: Two (2)
LED DIP Switches: Two (2)
Total DIP Switches: Four (4)
Maximum Detection Range: 25 Feet (On Max Sensitivity)
Flex Detection: Yes (FlexGuard)
Activation: Requires Both High & Low Detection
Microphone: Omni-Directional
Opening: ~180°
Casing: Hinged-Style
Circuit Board: Protected
Tamper: Cover & Wall Tampers
Wiring Configuration: Form C
Terminal Connection: Screw Terminals
Standby Current Draw: 12 mA
Max Current Draw: 22 mA
Contact Rating: 25VDC, 125 mA Maximum
Hand Clap Testing: Yes
LED Status Light: Yes
Compatible Testing Simulator: Honeywell FG701
Dimensions: 4.5"L x 2.8"W x 1.05"D
Weight: 3.2 oz
Operating Temperature: 14°F to 131°F
Indoor/Outdoor Use: Indoor Use Only
Mounting Hardware: Included
Brand: Honeywell
* Based on a 10% APR with 12 months financing. APR's will vary between 10% - 30% based on credit score and various factors.