Optex WFX-3602G
Wireless 360 Degrees PIR Motion Detector for 2GIG Systems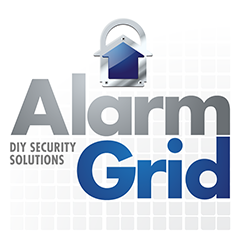 The Optex WFX-3602G Wireless 360 Degrees PIR Motion Detector is a great addition for 2GIG GC2 and GC3 Panels. It is a ceiling-mount sensor with a coverage area of up to 40 feet in diameter. A hard spherical lens ensures accurate detection and reduced false alarms. Buy the WFX-3602G here.
Description
The Optex WFX-3602G is a wireless ceiling-mount PIR motion sensor that is designed for use with the 2GIG GC2 and GC3 Alarm Systems. It is mounted from a height of 8 to 12 feet, and it provides coverage across an area of up to 40 feet in diameter. It alerts the system when motion is present.
By using its OPTEX engineered hard spherical lens, the WFX-3602G will accurately the motion of human intruders, while ignoring possible false sources of infrared (IR) energy, such as sunlight. The device also uses temperature compensation so that it properly detects humans at all times, even when the ambient temperature is close to that of the body.
RFI (radio frequency interference) protection will keep the device working correctly when other devices of similar frequency are also used in the area. The device is powered using a lithium CR123A battery, and an LED status light will show when it is in use. It has a maximum battery life of 7 years.
Brand: Optex
Honeywell Lyric Alarm System
Encrypted, HomeKit, Wireless Security System
List Price: $500.00
Our Price: $273.99
Honeywell L5000
LYNX Touch Wireless Alarm Control Panel
Honeywell L5000PK
L5000 LYNX Touch Wireless Security System
* Based on a 10% APR with 12 months financing. APR's will vary between 10% - 30% based on credit score and various factors.