Optex WNX-402G
Wireless 40x40 Pet Friendly PIR Motion Detector for 2GIG Systems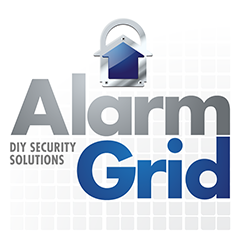 The Optex WNX-402G is a wireless pet-friendly passive infrared motion sensor designed for use with 2GIG Panels. The device provides a coverage area of up to 40 by 40 feet. It looks for changes in IR energy that occur with movement. Add a reliable motion to your 2GIG System with the WNX-402G.
Description
The Optex WNX-402G Wireless Pet-Immune PIR Motion Detector is designed to provide an effective motion detection solution for 2GIG Alarm Systems. It will work with any 2GIG GC2 or GC3 System, and it offers a coverage area of up to 40x40 feet or 60x6 feet with use of an optional FL-60N lens.
As a PIR (passive infrared) motion sensor, the WNX-402G is designed to detect changes in infrared energy that occur with movement. When a significant change in IR energy is detected, it will alert the system to let it know of the situation. The system will then respond accordingly based on the programming settings. The device includes various features to prevent any false alarms from occurring.
The WNX-402G uses OPTEX Quad Zone Logic to actively distinguish between humans and other sources of motion. This can include things like small animals, curtains or a ceiling fan. By using its advanced spherical lens, the WNX-402G can obtain a more complete view of the coverage area. This will allow it to more accurately detect any human intruders that may be present. The device also uses temperature compensation to better sense humans when the temperature in the area is close to that of the human body.
Users can adjust the pulse count of the WNX-402G to increase or decrease the device's sensitivity. A lower pulse count will increase the sensitivity, and vice-versa. The device uses a single CR123A battery, and it has a maximum battery life of 7 years. This version works with 2GIG Systems, like the GC2 and GC3.
Brand: Optex
Honeywell Lyric Alarm System
Encrypted, HomeKit, Wireless Security System
List Price: $500.00
Our Price: $273.99
Honeywell L5000
LYNX Touch Wireless Alarm Control Panel
Honeywell L5000PK
L5000 LYNX Touch Wireless Security System
* Based on a 10% APR with 12 months financing. APR's will vary between 10% - 30% based on credit score and various factors.