Qolsys IQ Hub
Next Generation Wireless Security System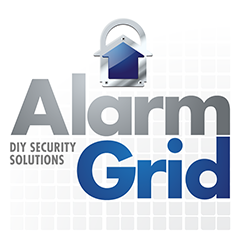 The Qolsys IQ Hub offers a gorgeous 7" touchscreen display, a state-of-the-art speaker, PowerG support, an improved camera, a sled-replaceable battery, and so much more. This wireless all-in-one system will make the perfect addition to your home or business. Check out the Qolsys IQ Hub.
This product has been discontinued and is no longer in stock.
Description
The Qolsys IQ Hub offers a 7" touchscreen, a high-end performance speaker, an improved integrated camera, PowerG support, built-in WIFI, Bluetooth connectivity, cellular LTE, Z-Wave Plus, and so much more. This gorgeous system from Qolsys will make a great addition to your home or business.
End users will love the simple and intuitive UI that comes with the IQ Hub. This makes it super easy to get started with the system and set it up for exactly what you need. You can quickly navigate from the main screen to arm and disarm, control automation devices, view recent events, and more.
PowerG support is ideal for the Qolsys IQ Hub, as it allows you to enroll the robust and reliable PowerG Sensors with the system. These wireless sensors offer some of the best transmitting ranges in the entire industry, and they stay protected and secured at all times using military-grade 128-bit AES encryption. You will have no problem enrolling the PowerG Sensors with the IQ Hub to meet your exact needs.
Alarm Grid will provide more information as we learn more about the Qolsys IQ Hub. Please stay posted and informed by checking our website for updates!
Brand: Qolsys
* Based on a 10% APR with 12 months financing. APR's will vary between 10% - 30% based on credit score and various factors.