Qolsys IQ Temp-S
Wireless Temperature Sensor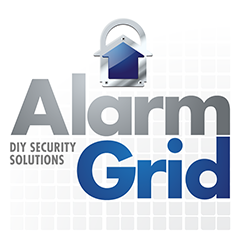 The Qolsys IQ Temp-S monitors an area for unusually high and low temperatures caused by a faulty HVAC system in a home or business. This 319.5 MHz wireless sensor works great with any compatible system, including the 319.5 MHz Qolsys IQ Panel 2 Plus. Buy the Qolsys IQ Temp-S from Alarm Grid.
Description
The Qolsys IQ Temp-S is a high/low temperature sensor for a wireless 319.5 MHz security system. The device will send an alert to the system upon detecting a temperature above 100°F or below 40°F. The system can then respond based on the programming settings for the associated zone.
By properly configuring the Qolsys IQ Temp-S on a monitored system, you can receive alerts regarding a broken HVAC system that is cause unusually high or low temperatures. You can then take proper action to ensure that you arrive to a comfortable home. In some cases, this may even be helpful for preventing serious damage.
At the low end, the Qolsys IQ Temp-S responds to temperatures of 40°F and lower. This gives the user ample warning before the temperature drops below 32°F and the pipes may begin to freeze. Thousands of dollars in damages can occur due to frozen pipes, so being notified in time is crucial. A restore signal is sent to the panel once the temperature rises above 45°F.
At the high end, the temperature sensor activates upon detecting a temperature of 100°F or higher. Temperatures this hot are not only extremely uncomfortable, they can also cause severe damage to goods like wine, which must be kept at a low enough temperature. The Qolsys IQ Temp-S knows to send a restore signal to panel for high temperature detection once the temperature falls below 95°F.
When using the Qolsys IQ Temp-S with the original Qolsys IQ Panel 2 or 319.5 MHz IQ Panel 2 Plus, you want to set the zone as Sensor Group 52 for Freeze. This is used for both low temperature and high temperature system zone learning. Low temperature monitoring is enrolled by opening and closing the device cover to activate the tamper switch. High temperature learning is achieved by holding the tamper button while the device is powered on by inserting a battery. Two (2) zones will be needed for separate high and low zones. You can use different Sensor Names to differentiate the zones.
As a 319.5 MHz wireless sensor, the Qolsys IQ Temp-S can be used with virtually any panel that will support that wireless frequency. By pairing the sensor with the original IQ2 or the 319.5 MHz IQ2+, the sensor will utilized Qolsys S-Line Rolling Code Encryption for enhanced wireless security. It can also be used with other 319.5 MHz systems, such as those from Interlogix, but it will only utilized encryption of the IQ2 and compatible IQ2+. Remember that two (2) separate zones will be needed for High Temperature Detection and Low Temperature Detection.
The Qolsys IQ Temp-S uses two (2) CR2032 batteries for power. The use of lithium batteries is recommended. The sensor can be conveniently mounted using double-sided foam tape, which comes included with the device. It should not be installed in areas that may retain heat, such as furnace rooms or near hot water pipes. The device is for indoor use only. It monitors for high/low temperature, tamper cover, and low-battery.
Specifications
Device Type: Wireless High/Low Temperature Sensor
Operating Frequency: 319.5 MHz
Nominal Range 600 Nominal Feet
Low Temperature Activation: 40°F and Lower
Low Temperature Restoral: 45°F and Higher
High Temperature Activation: 100°F and Higher
High Temperature Restoral: 95°F and Lower
Supervisory Interval: 70 Minutes
Batteries: Two (2) Lithium CR2032 Coin Batteries
Mounting Hardware: Double-Sided Foam Tape (Included)
Operating Temperature: 14°F to 122°F
Dimensions: 2.5"L x 1"W x 0.5"D
Indoor/Outdoor Use: Indoor Use Only
Brand: Qolsys
Qolsys IQ Panel Telefonica
7" Security Panel w/ Z-Wave, Telefonica Cell Communicator
List Price: $724.00
Our Price: $470.99
Qolsys IQ Panel 2 Plus 319.5 MHz Verizon-LTE 3-1 Kit
Wireless Alarm System, 3 Door/Window Sensors & 1 Motion Sensor
List Price: $880.00
Our Price: $397.99
Qolsys IQ Panel 2 Plus 319.5 MHz Verizon-LTE 10-1 Kit
Alarm System Kit w/ 10 Door/Window Sensor & 1 Motion
List Price: $900.00
Our Price: $474.99
* Based on a 10% APR with 12 months financing. APR's will vary between 10% - 30% based on credit score and various factors.