ZBoost ZB575-A
TRIO SOHO AT&T LTE Cellular Amplifier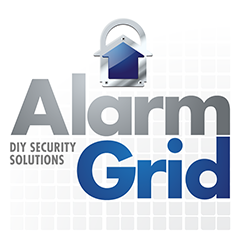 The ZBoost ZB575-A is a cellular amplifier that is designed to boost the cell signal for devices connected with the AT&T 4G LTE Network. This can be essential for ensuring proper communication for an alarm system using a cellular communication path. Buy the ZBoost ZB575-A from Alarm Grid.
Description
The ZBoost TRIO SOHO ZB575-A AT&T LTE Cellular Amplifier is used for boosting the cellular signals for devices communicating through the AT&T 4G LTE Network. By installing this device, a user can boost their signals of their AT&T smartphone and their security system using an AT&T LTE Radio.
A problem that users sometimes experience is weak signals for their security system. This can be very problematic, as the system needs a reliable communication path for proper monitoring and security. By boosting the cell signal with an amplifier, a user is less likely to experience any communication issues. This is the perfect module for users with an AT&T LTE smartphone or an alarm system using an AT&T LTE communicator.
The ZB575-A works for homes of up to 2,500 sqft, and it offers a maximum system gain of 70 dB. The module is designed to automatically function at maximum gain, with no manual adjustments or configurations being needed. The base unit is plugged into a wall outlet and used inside, while the external antenna is installed on the roof or the side of the building facing the nearest cell tower. All of the needed hardware for mounting the device comes included. Helpful LED status lights will assist the user with installation and troubleshooting.
Please note this is the AT&T LTE ZBoost Amplifier. Alarm Grid also offers a Verizon LTE Communicator here.
Brand: ZBoost
* Based on a 10% APR with 12 months financing. APR's will vary between 10% - 30% based on credit score and various factors.