ZBoost ZB575X-A
TRIO SOHO Xtreme AT&T LTE Cellular Amplifier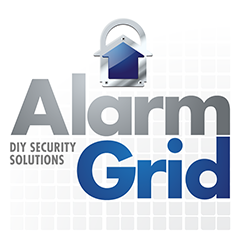 The ZBoost ZB575X-A is an extended cellular amplifier for use with AT&T 4G LTE devices. This is the extended version of the ZBoost Amplifier. It offers a coverage area of up to 5,500 sqft and a max system gain of up to 77 dB. Make sure your panel communicates reliably with the ZB575X-A.
Description
The ZBoost TRIO SOHO Xtreme ZB575X-A AT&T LTE Cellular Amplifier is used to boost the cell signal strength for AT&T LTE devices across an extended area. It is perfect for larger buildings where users have trouble receiving a reliable signal for their cellular devices that are used inside.
The purpose of a cellular amplifier is to strengthen cellular signals so that devices function more reliably. Not only will this work with AT&T LTE smartphones, it can also be used with alarm systems that use an AT&T LTE cellular communication radio. This can be very important for ensuring proper communication with an interactive service platform and/or a central monitoring station.
As an extended cell amplifier, the ZB575X-A works across a maximum coverage area of 5,500 feet. It offers a system gain of up to 77 dB, and it will automatically operate at maximum gain with no manual adjustment being required. The base unit is placed inside, and it is plugged into any standard wall outlet. The external antenna is placed outside of the building, either on the roof or on the side of the building facing the nearest cell tower. All mounting hardware for the amplifier comes included, and LED status lights assist with setup.
Brand: ZBoost
* Based on a 10% APR with 12 months financing. APR's will vary between 10% - 30% based on credit score and various factors.