Alarm.com 9AM-18F-MMCX
18-Foot Indoor Cellular Antenna w/ MMCX Connector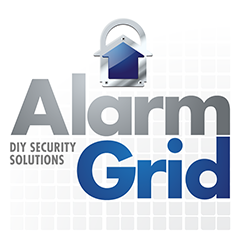 The Alarm.com 9AM-18F-MMCX is a cellular antenna for use with Alarm.com cellular and dual-path communicators. It includes a fixed MMCX connector with a fixed 18-foot long cord. It is allows for antenna positioning away from the panel. It is for indoor use only. Buy the 9AM-18F-MMCX here.
Description
Those needing an extended indoor antenna for Alarm.com Cellular communicators can turn to the Alarm.com 9AM-18F-MMCX. This is a cellular antenna with an MMCX connector and an 18-foot-long cable. This Alarm.com Cellular Antenna works with both LTE and 3G bands, making it very versatile.
The MMCX connector, unlike coax (SMA) connectors, snaps onto the radio, as opposed to being screwed on. Some older 2G communicators use an SMA connector, but newer 2G, 3G, and 4G (LTE) communicators will use the MMCX snap-on connector. At 18 feet, the cable included with this antenna should be long enough to get the antenna into position for the best possible signal. If it is not long enough, then another option should be considered. It is not recommended that you extend the cable length by splicing additional wire into that which is already provided.
The antenna radiates the same in all directions, perpendicular to the antenna's tip. It is not directional. Therefore, it should always be mounted vertically rather than horizontally. The 9AM-18F-MMCX antenna provides approximately 3dB of gain. Only the tip of the antenna works to boost the cellular signal. The 18-foot cable is only a means of connecting the communicator to the antenna tip.
Cellular antennas like the Alarm.com 9AM-18F-MMCX boost cellular signals in areas where an adequate connection would be otherwise difficult or impossible to obtain. The 18-foot long cable attached to the 9AM-18F-MMCX offers the user great flexibility in choosing a mounting location for the antenna. However, it's important to note that the cable is fixed to the antenna, and it cannot be easily removed. The 9AM-18F-MMCX is built for use with Alarm.com Communicators, and it is for indoor use only.
Brand: Alarm.com
Alarm.com NX-410-US-VZ
Alarm.com Verizon LTE and IP Dual-Path Communicator for Networx
List Price: $340.00
Our Price: $196.99
Alarm.com ADC-SEM210-VT-AT
System Enhancement Module (SEM) with AT&T LTE and IP Communicator
2GIG LTEA-A-GC3
Alarm.com AT&T LTE Cellular Communicator for GC3 & GC3e
List Price: $216.00
Our Price: $125.99
* Based on a 10% APR with 12 months financing. APR's will vary between 10% - 30% based on credit score and various factors.