Alarm.com ADC-VDBA-PM
Power Module for ADC-VDB770 Doorbell Camera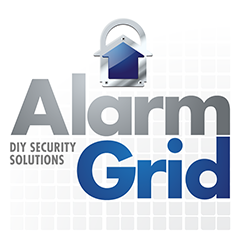 The Alarm.com ADC-VDBA-PM is the power module for the ADC-VDB770 Doorbell Camera. It is secured to the side of the doorbell chime with included adhesive. It stops constant buzzing and humming from the chime, and it ensures that proper power is supplied to the device. Buy the ADC-VDBA-PM here.
Description
The Alarm.com ADC-VDBA-PM provides power for the Alarm.com ADC-VDB770 Video Doorbell Camera. This power module accessory already comes included with the ADC-VDB770 as a reliable source of current. But if you lose or damage your existing power module, then this replacement will work great.
By using the Alarm.com ADC-VDBA-PM Power Module with your ADC-VDB770 Doorbell Camera, you can ensure that sufficient power is directed to the doorbell camera, while also preventing the device from making any unusual sounds. It prevents a continuous buzzing or humming from the chime due to excessive power being supplied. You will definitely want to make sure your have the Alarm.com Video Doorbell Power Module for the ADC-VDB770 Doorbell Camera for the install.
The power module unit has pairs of white and grey wires running from it. The white wires connect with the power terminals on the chime if one is being used. Meanwhile, a grey wire is spliced with a wire from the ADC-VDB770 Doorbell Camera, and the other grey wire connects with the plug-in transformer. The powerful module can be secured to the chime using included adhesive to keep things neat.
If no chime is being used, then the white wires connect with the 10-Watt, 10-Ohm Resistor w/ 5% Tolerance, and they grey wires go inside wire connectors that splice at an AC or DC transformer and at the doorbell camera. The transformer should be rated at 15-30VDC with 8W minimum for DC power, or 16-30VAC, 10-30VA for AC power. Make sure your connections are nice and secure, and find a safe spot for your transformer.
Please note that you are required to use the ADC-VDBA-PM Power Module when installing the ADC-VDB770 unless an Alarm.com ADC-VDBA-PSU-DC Video Doorbell Wall Power Supply Kit is being used,
Specifications
Device Type: Power Module for Doorbell Camera
Compatibility: Alarm.com ADC-VDB770
Power Type: AC or DC
Wires: Pairs of White & Grey
Contents: Power Module Unit, Adhesive for Power Module
Brand: Alarm.com
* Based on a 10% APR with 12 months financing. APR's will vary between 10% - 30% based on credit score and various factors.