Alarm.com CD-411-US-AT
AT&T LTE and IP Dual-Path Communicator for Interlogix Concord 4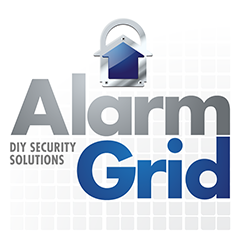 The Alarm.com CD-411-US-AT is a dual-path communicator that works across the AT&T LTE Network and through a local IP network using hardwired ethernet. This dual-path communicator is for any Interlogix Concord Panel running software 4.0 or higher. Monitoring service is needed to activate. Buy the CD-411-US-AT here.
Description
The Alarm.com CD-411-US-AT is a dual-path communicator for the Interlogix Concord 4 System. It sends signals across the AT&T LTE Network and through an IP network using a hardwired ethernet connection. This is crucial for getting the system connected with Alarm.com for monitoring service.
Getting your Interlogix Concord 4 System connected with Alarm.com offers many advantages. The Alarm.com service can be access from virtually anywhere using a web browser or the Alarm.com Mobile App. Once you have accessed Alarm.com, you can arm and disarm your system, check its current status, control Z-Wave smart home devices, and so much more. You may even add Alarm.com Security Cameras and start using the great Video Analytics features associated with Alarm.com.
Another great aspect of the CD-411-US-AT is that it doubles as a Z-Wave Plus controller for your Concord 4 System. This will allow you to start establishing a complete Z-Wave network for use with the system. You can add a variety of different Z-Wave devices, including smart lights, locks, and thermostats. All of these Z-Wave devices can be controlled from Alarm.com, and they can be set up for use with Alarm.com smart scenes for automatic operation and control.
As a dual-path communicator, the Alarm.com CD-411-US-AT works across both cellular and IP. This is great if one communication path is ever down or unavailable. Internet protocol (IP) is usually a little bit faster, so that will typically serve as the primary communication path. However, cellular connectivity is more reliable, so that makes for a very nice backup communication path. By using IP and LTE cellular together, you can ensure that your Concord 4 always maintains a fast connection with the Alarm.com servers.
Another important aspect of this dual-path communicator is that it connects with an LTE network for cellular service. LTE networks refer to "Long Term Evolution" networks. Cellular service providers like AT&T have spent tremendous amounts of resources and money creating the infrastructure needed to support LTE. These networks are not going anywhere any time soon. With a CD-411-US-AT, you are providing an effective long-term solution for your panel so that it can remain monitored for many years to come.
Please note that the Alarm.com CD-411-US-AT only works with Concord Panels running software version 4.0 or higher. Remember, you will need a Gold Plan or higher in order to activate and use this module. More information is available on our alarm monitoring page.

Brand: Alarm.comInterlogix
* Based on a 10% APR with 12 months financing. APR's will vary between 10% - 30% based on credit score and various factors.