DSC EV-DW4975
Wireless Window/Door Contact Slimline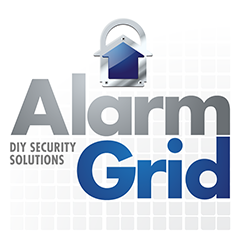 The DSC EV-DW4975 is a wireless door and window contact that features a slimline design. It is a surface-mount contact that features a slim profile to make it nearly invisible after it has been installed. The device operates at the 433 MHz frequency. Buy the EV-DW4975 from Alarm Grid.
Description
The DSC EV-DW4975 Vanishing Door and Window Contact allows for the discreet monitoring of a door or window. It is a surface-mount contact, and its slim profile makes it nearly invisible once it has been installed. This makes it an excellent option for when aesthetics are a concern.
The device measures in at 2.25"L X 1"W X 15/64"D. At less than a quarter of an inch thick, this is one of the thinnest door and window sensors we have ever seen. It is nearly invisible once installed on a white door frame. The sensor can be mounted using its included doubled-sided foam tape, allowing for a very easy installation. Its 433 MHz wireless frequency allows it to be used with the DSC Impassa and the DSC PowerSeries Alarm Systems.
When installing the EV-DW4975, the sensor should be placed on the door or window frame, and the included magnet should be placed on the door or window itself. For optimal performance, the magnet should be placed within 5/8 inch of the sensor. When the door or window is opened, the magnet will separate from the sensor. The sensor will recognize this, and it will send an alert to the alarm system when this occurs.
The device operates using a 3-volt lithium CR2032 coin battery that has an average life-span of 5 to 8 years. When the battery is low, the device will transmit a low-battery warning to the alarm system. The battery can then be easily replaced by the end user.
Brand: DSC
* Based on a 10% APR with 12 months financing. APR's will vary between 10% - 30% based on credit score and various factors.