DSC LC-120-PI
Pet Friendly PIR Motion Detector, Form C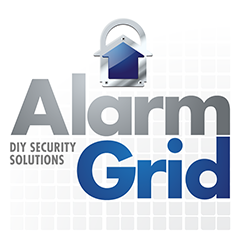 The DSC LC-120-PI is a passive infrared (PIR) motion sensor with a pet-immunity feature of up to 55 pounds. The device offers intelligent signal analysis for consistent detection and sensitivity adjustment. Purchase the DSC LC-120-PI Pet Friendly PIR Motion Detector from Alarm Grid.
Description
The DSC LC-120-PI Pet-Friendly PIR Motion Detector is great for residential settings where pets are present. The device provides pet immunity for small animals weighing up to 55 pounds. The sensor's digital signal analysis allows the sensor to actively distinguish between pets and humans.
With the sensor's intelligent signal functionality, the LC-120-PI can accurately detect motion present within its field of view. The device uses passive infrared (PIR) technology. This means that the sensor will respond to any changes in infrared energy caused by an intruder entering the protection area. The sensor also features Quad Linear Imaging Technology to distinguish between the movement of a human intruder and movement that may be caused by pets or other environmental factors.
An adjustable pulse count allows the sensitivity level of the device to be configured as needed. Pulse count 1 is for very stable environments. Pulse Count 2 for moderately harsh environments or installations with pets up to 33 pounds. Pulse count 3 is for the harshest environments and installations with pets between 34 and 55 pounds. The LC-120-PI has a maximum detection range of 49 feet. For installations with pets, be sure to mount the detector where pets can't come close to the detector. Avoid mounting where pets climbing on furniture or stairs can get directly in front of the LC-120-PI.
The device is a Form C sensor, which means that it can be used as either a normally closed or normally open sensor. An optional normally closed tamper switch can alert the system if anyone tries to open the device. A corridor lens for the DSC LC-120-PI is available separately. The LC-120-PI offers a sensitivity adjustment for the quad PIR element. This comes in the form of a potentiometer located inside the motion detector. From the factory, the sensitivity is set at 84%. To adjust the sensitivity, turn the potentiometer clockwise to increase sensitivity, and counter-clockwise to reduce it. It can be adjusted to between 68% and 100%.
Specifications:
Detection Method: Quad PIR
Power Input: 8.2 - 16 VDC
Current Draw: Standby: 8mA ±5% Alarm: 10mA ±5%
Temperature Compensation: Yes
Alarm Period: 2 Seconds (±0.5 Seconds)
Alarm Output: Form C, NC or NO
Contact Rating (Alarm and Tamper): 28VDC 0.1A with 10 Ohm Series Protection Resistor
Tamper Output: Form A, NC
Warmup Period: 60 Seconds (±5 Seconds)
LED Indicator: LED is ON during alarm
RF Immunity: 10 V/m Plus 80% AM from 80 MHz to 1 GHz
Static Immunity: 8kV Contact ; 15kV Air
Transient Immunity: 2.4kV at 1.2joules
Dimensions: 3.62" x 2.46" x 1.57" (92mm x 62.5mm x 40mm)
Operating Temperature: 14°F - 122°F (-10°C - +50°C)
Weight: 2.15 Oz (61g)
Brand: DSC
Honeywell VISTA-20P
Wired Alarm Control Panel
List Price: $244.00
Our Price: $140.99
Honeywell VISTA-50P
Alarm Control Panel
List Price: $702.00
Our Price: $404.99
Honeywell VISTA-15P
Alarm Control Panel
List Price: $196.00
Our Price: $113.99
* Based on a 10% APR with 12 months financing. APR's will vary between 10% - 30% based on credit score and various factors.