DSC PG9974P
Wireless PowerG Mirror Pet Friendly Motion Detector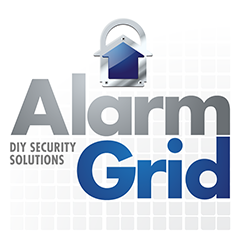 The DSC PG9974P PIR Motion Detector is a wireless mirror optic motion sensor that works with PowerG-compatible alarm systems. By using advanced mirror optics, the device can detect motion from an impressively long range. Buy the PG9974P Motion Sensor for your compatible alarm system here.
Description
The DSC PG9974P is a wireless PIR motion detector that utilizes advanced mirror option technology to increase its detection range. It is an excellent device for anyone who wants to achieve reliable motion detection across a deeper area. It will work with any PowerG compatible system.
Like any passive infrared (PIR) motion sensor, the PG9974P works by detecting changes in passive infrared energy. When the device senses movement, it will send an alert to the security system to let it know about the occurrence. The system will then take action based on the programming settings for that zone. The PG9974P will detection motion across a 90 foot coverage area.
What makes the PG9974P special is that it uses elliptical parabolic mirror optics to establish a longer detection range and optimal sensitivity. The sensor can detect movement across its coverage area of roughly 50 feet. The device also features a digital thermometer to adjust the sensor based on the current temperature in the area. That way, the device will work properly even when the temperature is close to that of the human body.
As a PowerG Sensor, the PG9974P boasts some impressive capabilities. It will work from up to 2 kilometers away from the panel with a clear line of sight. This is the furthest range we have ever seen from this type of sensor. Additionally, the device utilizes 128-bit AES encryption to protect against wireless hacking attempts.
NOTE: The maximum range for a PowerG Sensor when used with an IQ Panel 2 Plus System is only 2,000 feet in open air. This is considerably less than the advertised 2km range. The 2km range refers to when a PowerG Sensor is used with a DSC PowerSeries NEO System.

Brand: DSC
* Based on a 10% APR with 12 months financing. APR's will vary between 10% - 30% based on credit score and various factors.