DSC WLS922L-433
Wireless Acuity Glassbreak Detector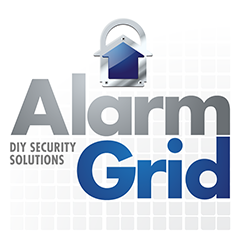 The DSC WLS922L-433 is a wireless glass break sensor designed to monitor windows and glass casings. The device actively listens for the sound of breaking glass, and it will send a response to the system if it detects this type of sound. Purchase the DSC 433 MHz glass break from Alarm Grid.
Description
The DSC WLS922L-433 Glass Break is designed to monitor windows and protective glass casings. The device operates at 433 MHz, making it compatible with the DSC Impassa and various DSC PowerSeries Systems. The device will send an alert to the alarm system as soon as it has been activated.
This glass break sensor works by actively listening for the sound of breaking glass. The primary application is to monitor glass windows, in case an intruder breaks one to enter the building. The sensor can also be used to monitor protective glass casings. This makes it great for jewelry stores and gun shops where products may be kept inside glass cases. Once the sensor hears the sound of breaking glass, it will send an alert to the alarm system to perform the programmed response.
The WLS922L-433 is equipped with a high-performance microphone that allows it to accurately distinguish between breaking glass and other similar sounds that could cause false alarms. The device using Dynamic Signal Processing technology to work with virtually any type of glass, including plate, float, tempered, wired and laminated glass. Also included is a dip switch that allows for two different sensitivity settings. This is great for reducing any false alarms that may occur.
For optimal performance, we recommend placing the WLS922L-433 with a direct line of sight to the glass that it is monitoring. It should be placed as close to the glass as possible, but not directly on the glass. To test the device, we recommend using the AFT-100 Glass Break Simulator. This device will produce a sound identical to that of breaking glass. By using this device from different angles, you can make sure that the sensor will be able to detect breaking glass from any location. The device operates using two lithium batteries that are included with the system.
Brand: DSC
* Based on a 10% APR with 12 months financing. APR's will vary between 10% - 30% based on credit score and various factors.