DSC WS4959
433Mhz Wireless 5-Button, 12 Channel Key Fob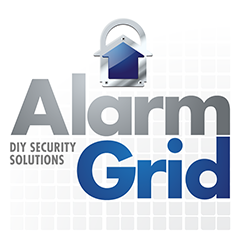 The DSC WS4959 is a five button key fob designed for use with certain DSC Systems, such as the Impassa. The device communicates at a frequency of 433 MHz, and it can support up to 12 different programmable functions. Purchase the DSC WS4959 5-button, 12 channel key fob from Alarm Grid.
Description
The DSC WS4959 5-Button Key Fob, is designed for use with DSC Systems, such as the Impassa and the PowerSeries. It operates at a wireless frequency of 433 MHz. Any panel that accepts this type of signal will support this key fob. This includes the DSC Impassa, among other types of systems.
One the front of the WS4959 there are four labeled buttons. These are for arming stay, arming away, disarming and triggering a panic. These represent the first four functions of the key fob. There is also a fifth, blank button in the middle. This center button is used for shifting between the 12 different functions of the device. With these multiple functions, the WS4959 is particularly ideal for operating a compatible alarm system with multiple partitions. This includes many of the DSC PowerSeries Systems with multiple partition support.
When the middle button is pressed, the LED light on the WS4959 will change. A red light indicates the device will perform functions 1-4. A green light indicates that the device will perform functions 5-8. Finally, an amber light indicates that it will perform functions 9-12. To shift between modes, press and hold the small button of the key fob. The LED light will change depending on which function the key fob is in. Then press any of the four buttons to confirm the selection.
The panic button on the WS4959 must be held down for at least three seconds for the command to go through. This is to reduce the possibility of a false alarm from occurring on the system. The device comes with its own multifunction clip that allows it to be secured to a belt or attached to a car visor. The device operates using a CR2025 3-volt lithium battery that will need to be replaced every few years.
Brand: DSC
* Based on a 10% APR with 12 months financing. APR's will vary between 10% - 30% based on credit score and various factors.