ELK 319DG
Outdoor Wireless 319.5 MHz Door/Window Sensor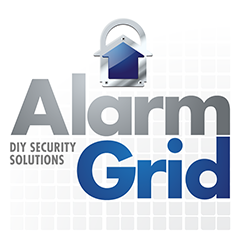 The Elk 319DG is an outdoor door and window contact built for 319.5 MHz security systems. It is great for use in outdoor environments. It can be exposed to rain, dust, wind, and heavy sunlight. Remember to test the sensor after enrollment. Buy the Elk 319DG Outdoor Contact from Alarm Grid.
Description
The ELK 319DG is a 319.5 MHz outdoor door and window sensor. It is designed for use with 319.5 MHz wireless alarm systems, including the 319.5 MHz version of the IQ Panel 2 Plus, the original IQ Panel 2, and the Interlogix Simon Panels. The sensor has an all-weather design for any climate.
The way that door and window sensors work is very simple. They consist of a main larger sensor and a smaller accompanying magnet. When the sensor and magnet are properly aligned, an internal reed switch inside the sensor will remain closed. When the door or window is opened, the reed switch will become released. This will tell the sensor to alert the system that the door or window has been opened.
Since this is an outdoor sensor, it is suitable for use in locations where it is likely to be exposed to the elements. This includes rain, dust, wind, heavy sunlight, and more. It operates safely in temperatures ranging from -40°F to 140°F, so it can really be used anywhere. It is great for use on patios, pool doors, fences, barns, and more. It auto-enrolls with a panel by putting the system into its auto-enrollment mode and then activating the sensor's tamper switch. Test the sensor after enrollment and installation.
The sensor uses two (2) CR2032 coin batteries for power. Batteries come included with the sensor. The maximum magnet spacing gap for the device is one (1) inch. It can be mounted with screws or using pipe straps or plastic ties. Mounting anchors and screws for screw mounting are included, but plastic straps are not. The sensor measures 3.39"L x 1.34"W x 0.79"D. Its magnet measures 3.0"L x 0.96"W x 0.8"D.
Specifications
Sensor Type: Wireless Outdoor Door/Window Contact
Operating Frequency: 319.5 MHz
Operating Temperature: -40°F to 140°F
Batteries: Two (2) CR2032 Coin Batteries (Included)
Sensor Dimensions: 3.39"L x 1.34"W x 0.79"D
Magnet Dimensions: 3.0"L x 0.96"W x 0.8"D
Package Contents: Door/Window Sensor, Magnet, Two (2) CR2032 Coin Batteries, Mounting Anchors & Screws, Instructions
Brand: Elk
Qolsys IQ Panel Telefonica
7" Security Panel w/ Z-Wave, Telefonica Cell Communicator
List Price: $724.00
Our Price: $470.99
Qolsys IQ Panel 2 Plus 319.5 MHz Verizon-LTE 3-1 Kit
Wireless Alarm System, 3 Door/Window Sensors & 1 Motion Sensor
List Price: $880.00
Our Price: $397.99
Qolsys IQ Panel 2 Plus 319.5 MHz Verizon-LTE 10-1 Kit
Alarm System Kit w/ 10 Door/Window Sensor & 1 Motion
List Price: $900.00
Our Price: $474.99
* Based on a 10% APR with 12 months financing. APR's will vary between 10% - 30% based on credit score and various factors.