Honeywell 4142BLK
Removable Terminal Block for Honeywell Polling Loop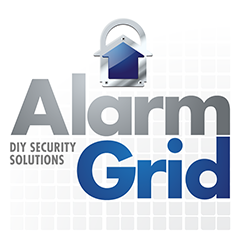 The Honeywell 4142BLK is a removable terminal block for Honeywell Polling Loop Panels. Sensors and keypads connect to the 4142BLK. If you must replace the panel, disconnect the 4142BLK from the old panel, and bring it and its connected devices to the new panel. Buy the 4142BLK here.
Description
The Honeywell 4142BLK is the removable terminal block found on Honeywell Polling Loop Panels, such as a Honeywell VISTA-128BPT, VISTA-250BPT, VISTA-50P, and many more. You connect devices such as keypads and wired sensors to the 4142BLK so that they can be used with the alarm system.
Installing the Honeywell 4142BLK is very easy. You just slide it over the designated pins on the panel. From there, you can start connecting devices for use with your system. Almost all devices that wire-in with the system will connect with the Honeywell 4142BLK. This includes hardwired sensors, keypads, communicators, and more. Each Honeywell 4142BLK comes with three (3) sets of terminal blocks, with ten (10) terminals in each block. That is thirty (30) terminals in total.
Since the layout of the panel pins has to match the layout of the terminals on the 4142BLK, you can only use the unit with Honeywell Alarm Panels that have the protruding pin at the top of each terminal. Only the Honeywell Poling Loop Panels have this feature, so you can only use the Honeywell 4142BLK with those panels. You may see the product associated with Honeywell Revised Terminal Blocks WA790-10.
What's great about the Honeywell 4142BLK is that if you ever need to replace your alarm panel, you can keep all devices connected with the 4142BLK, pull the 4142BLK off from the panel, and bring it and all the connected devices to a new panel. That way, you have basically swapped systems without having to individually rewire each and every panel terminal. This can save you quite a bit of time if you are putting in a replacement panel of the same type.
Specifications
Product Type: Wired Panel Terminal Block
Compatibility: Honeywell Polling Loop Panels
Power Rating: 5A @ 30VAC or 42.4VDC
Wire Size: 16 AWG to 22 AWG
Color: Black
Brand: Honeywell
Honeywell VISTA-250BPT
Commercial Alarm Control Panel
List Price: $1,034.00
Our Price: $757.99
Honeywell VISTA-128BPT
Commercial Alarm Control Panel
List Price: $672.00
Our Price: $492.99
Honeywell VISTA-128BPTSIA
Commercial Alarm Control Panel
List Price: $672.00
Our Price: $492.99
* Based on a 10% APR with 12 months financing. APR's will vary between 10% - 30% based on credit score and various factors.