Honeywell DT8035V
Wired Dual Tec Motion Sensor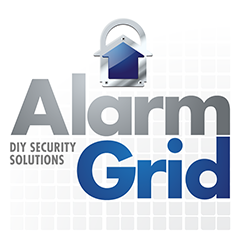 The Honeywell DT8035V is a hardwired dual-tech motion sensor. To fault the device, both the microwave and passive infrared (PIR) portions of the sensor must be triggered. Using two (2) dual detection methods helps to prevent false alarms. Buy the Honeywell DT8035V from Alarm Grid.
Description
The Honeywell DT8035V is a dual-tec motion detection sensor that uses both microwave sensing and passive infrared (PIR) technology to detect movement. A system response only occurs if both the microwave sensor and the PIR sensor are activated. This dual detection helps prevent false alarms.
When mounting the DT8035V, you need to make sure it is not in a location where it could be activated by environmental factors. It should not be mounted facing any air vents, ceiling fans, or windows. If pet immunity is being used, then the sensor should not be facing any furniture or stairwells that pets can use to get within the sensor's field of view (FoV). When properly installed, the DT8035 provides pet immunity for animals weighing up to 100lbs. Pet immunity can be toggled ON or OFF via a DIP switch, but you must have the look-down zone disabled to use the feature.
For best results, mount the DT8035V between 6'9" and 8'9" inches high, with the optimal mounting height being 7'6". This will result in a sensor coverage area of roughly 40' by 56'. All of the mounting hardware for the motion sensor comes included. Remember that since this is a wired motion sensor, it must connect with either a wired alarm panel or a wired to wireless converter. The sensor uses a 4-wire connection, with two (2) wires being for power, and the other two (2) for zone status transmissions. You can also wire a tamper switch so that the system is notified to the sensor being opened.
There is an adjustable dial inside the sensor that you can rotate counter-clockwise to decrease the microwave sensor's sensitivity and make the sensor more difficult to activate. Conversely, rotating the dial clockwise will increase the sensitivity of the microwave sensor and make it easier to trigger. There is also a look-down zone that can be turned ON or OFF as desired. Remember, the look-down zone must be disabled to use the sensor's pet immunity feature.
Once the sensor receives power from the system, it goes into an initialization phase for thirty (30) seconds. During this time, the red LED will blink slowly. The LED will then stop flashing slowly once this period is complete. But the LED will still light up when movement is detected, as long as the sensor is still in its walk test phase. A red LED indicates that both microwave and PIR activity is detected. A yellow LED indicates that only microwave activity is detected. A green LED indicates that only PIR activity is detected.
Monitoring the LED is nice for walk testing the sensor and adjusting the microwave setting to the proper level. The sensor will stay in its walk test mode for ten (10) minutes after powering on. After this period, the LED will only illuminate red if both the microwave and PIR sensors are activated, and that's only if the LED is enabled via DIP switch setting. You can also use the flashlight feature to re-enter walk test mode. Please note that the LED will be active during initialization and walk test mode, regardless of the LED enable/disable DIP switch setting.
Specifications
Device Type: Wired Dual-Tec Motion Detection Sensor
Detection Methods: Passive Infrared (PIR) & Microwave
Coverage Area: Up to 40' by 56'
Pet Immunity: Up to 100lbs (Can be Disabled)
LED Light: Yes (Can be Disabled for Normal Operation via DIP Switch)
Walk Test Mode: First 10 Minutes of Power On OR Enter Using Flashlight Feature
Look Down Zones: Yes (Can be Disabled via DIP Switch)
Tamper Detection: Cover & Wall Tamper Protection (Must be Wired)
Current Draw: 15mA (Normal), 17mA (Max)
Microwave Frequency: 10.525GHz
Sensor Dimensions: 3.86"L x 2.24"W x 1.69"D
Operating Temperature: 14°F to 131°F
Operating Humidity: 5% to 93% Relative Humidity, Non-Condensing
* Based on a 10% APR with 12 months financing. APR's will vary between 10% - 30% based on credit score and various factors.