Honeywell Home PROWLTOUCHWM
Wall Mount and Charging Dock for PROWLTOUCH Keypad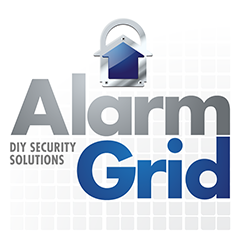 The Honeywell Home PROWLTOUCHWM is a wall mount for the PROWLTOUCH Keypad. This wall mount also doubles as a charging dock for the keypad. The PROWLTOUCHWM connects with a plug-in transformer so that it can supply power to the keypad. Buy the Honeywell Home PROWLTOUCHWM from Alarm Grid.
Description
The Honeywell Home PROWLTOUCHWM doubles as both a wall mount and a charging dock for the Honeywell Home PROWLTOUCH Keypad. You secure the keypad to the wall dock to begin charging. The PROWLTOUCHWM Wall Mount gets power to supply to the PROWLTOUCH Keypad from a plug-in transformer.
Being able to display the Honeywell Home PROWLTOUCH on the wall makes it much more attractive than if you just have it lying flat somewhere. And you can rest easy in knowing that the keypad is constantly receiving power while it is docked at the wall charger. A transformer for the PROWLTOUCHWM comes included, but you will need to supply your own wiring. The table below shows acceptable transformer wire limits based on varying wire gauges. Exceeding the recommended wire limits will cause unpredictable results.
| | |
| --- | --- |
| Max Distance | Wire Thickness |
| 13 Feet | 22 AWG |
| 21 Feet | 20 AWG |
| 34 Feet | 18 AWG |
When setting up the PROWLTOUCHWM, you must secure it to the wall. There are two (2) provided screws for this purpose. You can alternatively install the wall mount directly on top of a single-gang electrical box. You can click the keypad into place over the finished installation to begin charging. Its backlight will remain illuminated while it is in the charging station. However, the keypad LED will not light up while connected.
Specifications
Device Type: Wall Mount and Charging Dock
Compatibility: Honeywell Home PROWLTOUCH Keypad
Installation: Wall Mount or Single-Gang Box
Mounting Hardware: Included
Transformer: Included
Wiring: Not Included
Honeywell Home PROWLTOUCH
Wireless Touchscreen Keypad for PROA7PLUS
List Price:
Our Price: $171.99
Resideo PROWLTOUCHC
Wireless Touchscreen Keypad for PROA7PLUSC
List Price:
Our Price: $171.99
* Based on a 10% APR with 12 months financing. APR's will vary between 10% - 30% based on credit score and various factors.