Honeywell LKP300-07332
9 Volt DC Transformer for LKP500 Lyric Keypad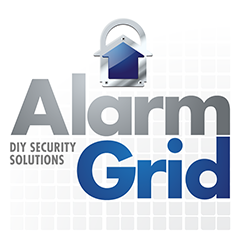 The Honeywell LKP300-07332 serves as the transformer for the Honeywell LKP500 Keypad for the Honeywell Lyric Controller. This is the ideal transformer to purchase if you need a replacement power supply for your LKP500 Keypad. Buy the Honeywell LKP300-07332 for your LKP500 from Alarm Grid.
Description
The Honeywell LKP300-07332 is the transformer for the LKP500 Keypad. While a transformer will normally last for the entire lifespan of the product, there are cases where a user may need to replace the transformer or purchase a new one. The LKP300-07332 is built specifically for the LKP500.
A new LKP500 comes with this same transformer for providing power. If the existing transformer becomes lost or damaged for whatever reason, this is the one to purchase. The device provides 9-volts of DC power to keep the LKP500 running at all times. Remember, polarity is important with DC power, and the positive (+) and negative (-) wires will need to be properly configured.
As for the LKP500, this is a wireless keypad designed for use with the Honeywell Lyric Controller. It will normally use the LKP300-07332 for consistent power. If the power goes out, the device can switch over to its backup battery to temporarily remain running until the power is restored. The backup battery will keep the device running for up to 24 hours.
Brand: Honeywell
* Based on a 10% APR with 12 months financing. APR's will vary between 10% - 30% based on credit score and various factors.