Honeywell TS300R
External Probe for TS300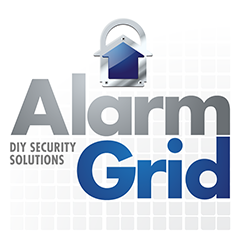 The Honeywell TS300R is the optional external probe for use with the Honeywell TS300 Temperature Sensor. This external probe is typically used for monitoring walk-in freezers and other areas not suitable for the main temperature sensor. Buy the Honeywell TS300R Probe from Alarm Grid.
Description
If you have a Honeywell TS300 Temperature Sensor, then you can add the Honeywell TS300R Probe to monitor the temperature in a secondary location. While the main TS300 sensor has a detection range of 32°F to 140°F, using the TS300R allows for an extended lower range of -40°F to 140°F.
The most popular use for the Honeywell TS300R Probe is to monitor an area with very low temperatures that fall outside of the allowed range of the main sensor. This can include a walk-in freezer or a refrigeration unit. You can also use the probe to monitor a secondary area not covered by the main sensor. Keep in mind that the Honeywell TS300 allows you to set separate high/low ranges for both the primary area monitored by the main sensor and the secondary area monitored by the external probe.
While the TS300R is completely optional, it is a great way to enhance the versatility of your TS300 Temperature Sensor. Please note that the Honeywell TS300R Probe is exactly the same as the Honeywell TS280R Probe, except that the TS300R includes a mounting strap and screw to secure it in place, while the TS280R does not. The TS300R can be placed in liquid glycerine for a slower response time. The TS300R is water-resistant, but it should not be fully submerged in liquid.
Brand: Honeywell
* Based on a 10% APR with 12 months financing. APR's will vary between 10% - 30% based on credit score and various factors.