Interlogix GE 600-1053-4-ZX-RG
Alarm.com Rogers 3G Cellular Communicator for GE Concord 4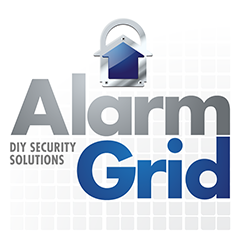 The Rogers 3G Cellular Communicator will provide cellular service for a Concord 4 Alarm System. With cellular service, the system can sync with Alarm.com. The user will need to obtain a cellular monitoring plan in order to use this module. Purchase this Concord 4 cellular communicator here.
Description
The Interlogix GE 600-1053-4-ZX-RG is the Rogers 3G Cellular Communicator for the Concord 4 Alarm System. It is designed to connect with the Rogers 3G cellular network. At this time, 3G networks are slowly being phased out in favor of the faster LTE networks. However, this communicator will still be able to provide cellular connectivity for the next few years.
At Alarm Grid, we recommend choosing an LTE communicator for a security system if possible. The LTE networks provide faster communication speeds, and they will be supported by cellular service providers for many years to come. Alarm Grid sells a Verizon LTE Communicator for the Concord 4 that can be used in the same manner as this communicator. We advise users to purchase that communicator if possible.
A major benefit of adding a cellular communicator to a Concord 4 System is that it will be able to sync with the Alarm.com service. By accessing this service, a user can arm and disarm their system, check the current status of security sensors, control Z-Wave home automation devices and more. This service can be accessed from any web browser or through the Alarm.com Mobile App. This app is available for any Android or iOS device, and it allows a user to control their system from virtually anywhere.
The Rogers 3G Cellular Communicator also serves as a Z-Wave controller for the Concord 4. By installing this module, a user will be able use Z-Wave home automation devices with their system. This includes any Z-Wave lights, door locks and thermostats. Rules and scenes for Z-Wave devices can be created through Alarm.com. This allows Z-Wave devices to activate automatically with pre-determined system events or on a set schedule. This can be great for saving money on energy bills and for making it more convenient to control devices in one's home.
In order to use this communicator, an alarm monitoring plan with cellular service is required. After obtaining this type of monitoring plan, the cellular module can be activated by the user's alarm module. Also note that the Concord 4 System must running software version 4.0 in order to use this module. If it isn't, then a firmware version update will be needed.
Brand: Interlogix
* Based on a 10% APR with 12 months financing. APR's will vary between 10% - 30% based on credit score and various factors.