Optex FTN-RRIX
FitLink Wireless Outdoor Motion Detector for Interlogix Systems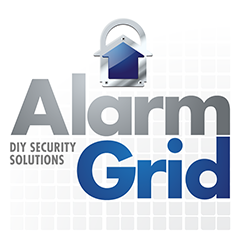 The Optex FTN-RRIX FitLink is a wireless outdoor motion detector designed for use with 319.5 MHz Interlogix and Qolsys Systems. The device has an adjustable PIR coverage range of up to 16.5 feet, and it uses advanced technology to reduce false alarms. Buy the Optex FTN-RRIX from Alarm Grid.
Description
The Optex FTN-RRIX FitLink Wireless Outdoor Motion Detector is a versatile device that was specifically designed for use with Interlogix/GE Alarm Systems. It will also work with Qolsys Systems that feature the same 319.5 MHz receiver. The devices uses PIR technology to detect motion.
A PIR (passive infrared) motion sensor works by scanning the area for its current levels of infrared energy. This will give the sensor a base reading of the heat signatures associated with the objects and structures in the room. Any movement will cause a change in infrared energy. The Optex FTN-RRIX is designed to detect this change and alert the system when it occurs. But it takes certain practices to reduce the likelihood of any false alarms.
By using SMDA logic (super multi dimension analysis), the FTN-RRIX can actively distinguish between the heat signature of a human and other sources of motion. The device also makes use of two double-layered detection patterns. These include an upper pattern and a lower pattern for detection. Both patterns must be activated in order for an alarm to occur. While a small animal would be very unlikely to set off both patterns, a human intruder walking upright most certainly will.
The FTN-RRIX is able to operate in harsh outdoor environments, as it features a weatherproof rating of IP55. This gives the user greater flexibility in choosing a location for the sensor. Some popular options include patios, garages and the front of homes. However, the user should be wary of sensor range when selecting a location, as the device will only work if it can communicate with the panel. The device's adjustable detection range allows the user to establish the perfect coverage area for the situation. The device operates using a CR123A battery, and it has a battery life of about 5 years.
Brand: Optex
Qolsys IQ Panel Telefonica
7" Security Panel w/ Z-Wave, Telefonica Cell Communicator
List Price: $724.00
Our Price: $470.99
Qolsys IQ Panel Rogers
7" Security Panel w/ Z-Wave, Rogers Cell Communicator
List Price: $560.00
Our Price: $349.99
Qolsys IQ Panel 2 Verizon LTE
7" Security Panel w/ Z-Wave-ready, Verizon Cell Communicator
List Price: $840.00
Our Price: $349.99
* Based on a 10% APR with 12 months financing. APR's will vary between 10% - 30% based on credit score and various factors.