Optex WNX-40DS
Wireless 40x40 Pet Friendly PIR Motion Detector for DSC Systems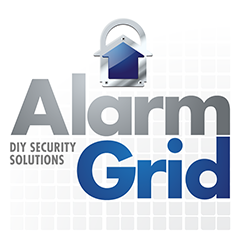 The Optex WNX-40DS is a wireless PIR motion detector with pet-immunity functionality. It is designed to actively detect motion while also reducing the possibility for false alarms caused by other sources. It is designed for use with legacy 433 MHz DSC Systems. Buy the Optex WNX-40DS here.
Description
The Optex WNX-40DS Wireless Pet Friendly PIR Motion Detector is used for monitoring the interior of a building for motion or movement. The wireless motion sensor offers a maximum coverage area of 40x40 feet, or it can provide a 60x6 foot coverage area with an optional FL-60N lens.
As a passive infrared (PIR) motion sensor, the device works by looking for changes in infrared energy. This occurs when movement is present in the coverage area. To prevent false alarms, only a significant change in IR energy will cause the device to activate. The WNX-40DS will then alert the system when it detects this type of energy. The security system will then respond based on the programming settings.
The WNX-40DS also offers other features to reduce false alarms. With OPTEX Quad Zone Logic, the device will actively distinguish between human and other sources of motion, such as small pets. And with its advanced spherical lens, the device will obtain a complete look over its coverage area to more accurately detect movement. Another feature is temperature compensation, which allows the device to respond properly when the ambient temperature is close to that of the human body.
A user can adjust the sensitivity of the device through the device's adjustable pulse count. Increasing the pulse count will make the device less sensitive to motion. Likewise, a deceased pulse count will increase the sensitivity. This model is designed for use with DSC 433 MHz systems.
Brand: Optex
DSC SCW457AATNT
Impassa with AT&T 3G Alarm.com Cellular Communicator, No Transformer
List Price:
Our Price: $319.99
DSC SCW457AVZNT
Impassa Security System with Alarm.com Verizon CDMA Cellular Communicator, No Transformer
DSC SCW45TAAT
Impassa w/ Z-Wave Ready, AT&T Cellular Communicator
* Based on a 10% APR with 12 months financing. APR's will vary between 10% - 30% based on credit score and various factors.