Qolsys IQ Panel 2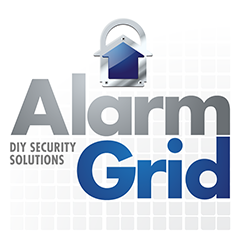 Users of the IQ Panel by Qolsys will love the IQ Panel 2. While the original IQ Panel is full of modern and "must have" features, the IQ ...
This product is not sold by Alarm Grid at this time. As an alternative, we recommend:
Description
Users of the IQ Panel by Qolsys will love the IQ Panel 2. While the original IQ Panel is full of modern and "must have" features, the IQ Panel 2 has taken all the great features and made them even better.
Still a 7-inch display and powered by Android, IQ Panel 2 is more streamlined and has increased security options for your home. IQ Panel 2 users can still enjoy the convenience of using the device as the "brain" of their home and control everything from the thermostat to the lights.
With the IQ Panel 2, there's no need to invest in other tech gadgets that allow you to control the temperature in your home while you're away or to deter burglars by putting your lights on a timer. Everything you need is on the device, and you can control it from home or on the go from your smartphone.
Unlike other "all-in-one" devices you never need to worry about manually scheduling an update or interrupting security in your home. The software updates occur as soon as they are available and the IQ Panel 2 is always up-to-date, giving you a peace of mind and added security.
Who Benefits From the Qolsys IQ Panel 2?
The Qolsys IQ Panel 2 is just as easy to use, if not easier than the original IQ Panel, and the whole family can learn to operate the device. The device is also a great addition to any brick and mortar business that needs a little extra security, and the IQ Panel allows up to 242 user codes.
If you're like millions of homeowners, your schedule is often booked which keeps you away from home on a regular basis. The more time you spend away from home, the more likely you are to be a victim of a break-in. The IQ Panel 2 allows you to control the lights throughout your home, any time of day, so it looks like someone is always home.
Want to save a little money on your energy bills while you're away? You can control the thermostat from virtually anywhere, not just when you're at home. Maybe you're worried that you left the iron on or you want to make sure the kids got home from school okay.
The IQ Panel 2 will put your mind at ease, all from a few swipes and notifications on your smartphone.
IQ Panel 2 Specifications
Like the original IQ Panel, the IQ Panel 2 is a 7-inch LCD touchscreen which can be mounted on the wall or displayed anywhere that's convenient such as an end table in the living room or a kitchen counter.
When you're not actively swiping the device, the panel can double as a pictures frame and display photos that are saved to the SD card; the device continues to function as the "brain" of the house.
With improved resolution (1280x800) and brightness (300 cd/m2), you'll capture clear images every time. The panel is connected to WiFi and also has built-in router capability to make for a more private and secure connection.
The IQ Panel 2 uses an LTE network and uses Z-Wave Plus which can pair up with 119 devices, including up to 80 lights, up to 6 locks, up to 6 thermostats, up to 6 garage doors, and up to 21 other compatible devices (the original IQ Panel only pairs with up to 75 devices).
Security on the IQ Panel 2 has increased with up to 128 security zones (S-Line encrypted), while the original has up to 59 security zones.
The device measures at a thinner 5"H x 7.75"W x .75" D, has a 5V DC Adapter and a Lithium polymer battery with 3200mAh capacity. Lithium batteries typically last about two to three years before they need replacing but maybe longer (or shorter) if it stays adequately charged. The panel remains operational between -0 to 50 degrees Celsius (14 to 122 degrees Fahrenheit).
Easy Installation and Getting Started
When users install the original IQ Panel, tools are required. The IQ Panel 2 is a "tool less" design which means it's ready to go and use almost immediately. All you need to do is plug in the power cord and select the perfect, most convenient spot to put your device.
Like other devices, such as tablets, the IQ Panel 2 is easy to navigate through finger touches, swipes and scrolling. Swipe down to access settings and swipe left to dismiss a page (or go back). Your message center, which is much like the "mail" icon on your smartphone has tutorials, contact information, and messages/alerts/alarms.
Emergencies or Alarm Events
In the event of an emergency or the alarm sounds, you can easily select whether or not you need assistance (and what type) by selecting the appropriate icon on your IQ Panel or from your smartphone.
You can also pair your Bluetooth with your IQ Panel 2 so that you can disarm the alarm system by simply coming in close proximity to the system with your smartphone. This is a great hands-free option when you're carrying in groceries or have a sleeping child in your arms.
Accessing Your Settings
The settings on your IQ Panel 2 device is important when customizing or making changes. You can simply access your settings by swiping down on the device and will gain access to features such as brightness, volume, and security status.
Only the Master user can access advanced settings, which include managing users, run system tests, system reboots, and Bluetooth or WiFi connectivity. Allowing only one user to access these settings is important because it will keep your IQ Panel 2 running efficiently and securely.
Regular Testing
Although the IQ Panel 2 has regular software updates, regular testing should be done to ensure that the system functions properly and efficiently. Most tests, such as WiFi, Sensor Test Run, and the Panel Test can be run every 30 days or if a problem occurs. If in doubt of when you should run a test or have other questions, customer care is just a screen touch away.
Brand: Qolsys
* Based on a 10% APR with 12 months financing. APR's will vary between 10% - 30% based on credit score and various factors.