Qolsys IQ Pendant-S
Medical Alert, Panic Button for IQ Panel 2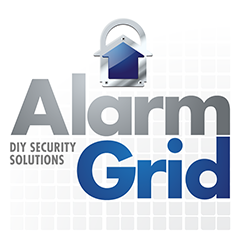 The Qolsys IQ Pendant-S QS1332-840 is a 319.5 MHz medical alert and panic button. It uses S-Line encryption when paired with the Qolsys IQ Panel 2 or Qolsys IQ Panel 2 Plus With Legacy Interlogix Daughtercard. It is great for elderly and mobility-challenged users. Buy the IQ Pendant-S here.
Description
The Qolsys IQ Pendant-S offers tremendous peace of mind for both end users and their loved ones. This is a medical alert button that an end user can activate if they are ever in trouble. It is perfect for elderly users and those with mobility issues. The sensor operates at 319.5 MHz.
Having an elderly or mobility-challenged loved one can present a tough situation. Your loved one might want to live independently and have their privacy respected as much as possible. But you also know that a serious fall or sudden medical emergency could have devastating consequences. There is nothing worse than having a loved one experience an accident and being unable to call for help.
Medical alert buttons like the Qolsys IQ Pendant-S allow for the best of both worlds. Your loved one will be able to live independently and have their privacy and dignity retained. But if they ever need assistance, their IQ Pendant-S will be there to help them. Pressing and holding the button for three (3) full seconds will result in an emergency signal being transmitted to the panel.
Unlike the original Qolsys IQ Pendant, the newer IQ Pendant-S offers S-Line encryption. When the alert button is paired with an IQ Panel 2 or compatible IQ Panel 2 Plus, the sensor will utilize rolling code encryption in all of its wireless communication. This will prevent the sensor from being hacked or taken over by an intruder. The S-Line encryption will automatically go into effect when the sensor is enrolled.

By operating at 319.5 MHz, the IQ Pendant-S will work with any original Qolsys IQ Panel 2 System, as well as any Qolsys IQ Panel 2 Plus System with Legacy Interlogix (319.5 MHz) Daughterboard. The alert button can be easily auto-enrolled by putting the panel into enrollment mode and then activating the sensor by pressing and holding the center button for three (3) seconds. You can also use it with the Interlogix Simon Panels, but it will not utilize S-Line encryption when paired with those systems.
The Qolsys IQ Pendant-S will transmit signals to the IQ Panel 2 Plus from up to 100 feet away when used indoors. It can be worn as a lanyard or necklace around the neck, or it can be worn around the wrist as a watch or bracelet. It is recommended that the end user keeps the IQ Pendant-S on their person at all times, except when they are sleeping to prevent accidental activations. It can be kept on the nightstand by the bed during those times. The IQ Pendant-S is water-resistant, so your loved one will have no problem bringing it in the bath or shower. The sensor can alternatively be programmed as a panic button or fire alert button if desired.
Brand: Qolsys
Qolsys IQ Panel Telefonica
7" Security Panel w/ Z-Wave, Telefonica Cell Communicator
List Price: $724.00
Our Price: $470.99
Qolsys IQ Panel Rogers
7" Security Panel w/ Z-Wave, Rogers Cell Communicator
Qolsys IQ Panel 2 Verizon LTE
7" Security Panel w/ Z-Wave-ready, Verizon Cell Communicator
* Based on a 10% APR with 12 months financing. APR's will vary between 10% - 30% based on credit score and various factors.