Qolsys IQ Tilt-S
Wireless Garage Tilt Sensor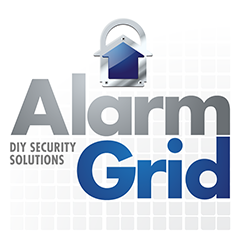 The Qolsys IQ Tilt-S is a wireless tilt sensor for 319.5 MHz security systems. A tilt sensor remains in a set position when the garage door is closed. Opening the garage door and moving the IQ Tilt-S to a different position will fault the sensor. Buy the IQ Tilt-S from Alarm Grid.
Description
If you are looking for a garage door tilt sensor for a wireless 319.5 MHz system, then the Qolsys IQ Tilt-S is for you! The sensor is installed on the top of a garage door with its arrow facing upward. When the door is opened, the sensor shifts in position, and the system is alerted.
Being able to check if your garage door is opened or closed can be a major convenience. It's very common to forget to close your garage door, and it can make you feel uncomfortable if you aren't sure of its current status. With the IQ Tilt-S and a monitored alarm system, you can check a mobile app on your phone to verify the status of the garage sensor. You can also have the system take action when the garage door is opened. This could include triggering a system alarm and/or sending you a text and/or email notification about the opened garage door.
As a 319.5 MHz wireless sensor, the Qolsys IQ Tilt-S works with many different alarm systems. It is commonly used with the 319.5 MHz Qolsys IQ Panel 2 Plus and the original IQ Panel 2. When used with these systems, the Qolsys IQ Tilt-S will take advantage of its S-Line Rolling Code Encryption, which helps prevent wireless hacking and takeover attempts. The Qolsys IQ Tilt-S can also be used with other 319.5 MHz systems, such as those from Interlogix. But it will only take advantage of S-Line Encryption with the IQ2 and IQ2+.
The Qolsys IQ Tilt-S has a wireless range of roughly 600 feet in an open air environment. It can transmit signals for tamper and tamper restore, alarm and alarm restore, and low battery. The sensor uses a unique code ID for security purposes. It uses two (2) lithium CR2032 coin batteries for power. The sensor can be conveniently mounted using double-sided foam tape. The dimensions for the sensor are 2.5"L x 1"W x 0.5"D. It has an operating temperature of 14°F to 122°F.
Specifications
Device Type: Wireless Garage Door Tilt Sensor
Operating Frequency: 319.5 MHz
Wireless Range: 600 Nominal Feet
Signal Outputs: Tamper & Tamper Restore, Alarm & Alarm Restore, Low-Battery
Supervisory Interval: 70 Minutes
Batteries: Two (2) Lithium CR2032 Coin Batteries
Mounting Hardware: Doubled-Sided Foam Tape (Included)
Dimensions: 2.5"L x 1"W x 0.5"D
Operating Temperature: 14°F to 122°F
Brand: Qolsys
Qolsys IQ Panel Telefonica
7" Security Panel w/ Z-Wave, Telefonica Cell Communicator
List Price: $724.00
Our Price: $470.99
Qolsys IQ Panel 2 Plus 319.5 MHz Verizon-LTE 3-1 Kit
Wireless Alarm System, 3 Door/Window Sensors & 1 Motion Sensor
List Price: $880.00
Our Price: $397.99
Qolsys IQ Panel 2 Plus 319.5 MHz Verizon-LTE 10-1 Kit
Alarm System Kit w/ 10 Door/Window Sensor & 1 Motion
List Price: $900.00
Our Price: $474.99
* Based on a 10% APR with 12 months financing. APR's will vary between 10% - 30% based on credit score and various factors.