Qolsys QS1231-840
IQ Motion-S Encrypted Motion Sensor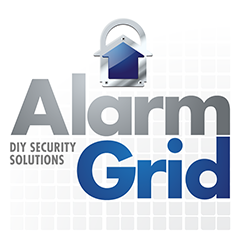 The Qolsys IQ Motion-S is an encrypted passive infrared (PIR) motion detecting sensor that offers a detection range of 30 feet by 40 feet. It offers pet immunity for small animals weighing under 40 pounds. It was designed with the IQ Panel 2 Plus in mind. Buy the IQ Motion-S from Alarm Grid.
Description
The Qolsys IQ Motion-S is the premier motion sensor for the IQ Panel 2 Plus. This encrypted PIR motion sensor is perfect for any home or small business that need reliable motion detection. The sensor is also backwards compatible with any legacy 319.5 MHz system (Interlogix, GE, Qolsys).
There are many great aspects of the Qolsys IQ Motion-S. The device can be corner-mounted or flat-mounted, and all the necessary mounting hardware comes included. The sensor offers a wireless signal range of 600 feet when used in open air. For best results, the sensor should be used within 100 feet of the panel if possible. You should avoid mounting the sensor near HVAC vents, air ducts, ceiling fans and toward stairwells to prevent false alarms. It should be mounted at 7.5 feet high. The detection range is rated at 30 feet by 40 feet. It offers and 80 degree field of view.
Passive infrared (PIR) motion detection works really well, and it is highly effective in responding to movement. To understand a PIR motion, one should be aware of infrared (IR) energy. Every person and object gives off a small amount of energy. The Qolsys IQ Motion-S detects the change in IR energy that occurs when a person or large object comes into its field of view. The sensor will then alert the panel, and the system will respond based on the programming settings for the zone.
The Qolsys IQ Motion-S uses two (2) AAA batteries for power. It has a battery life of approximately five (5) years. The sensor produces unique transmissions for pairing, tamper, tamper restore, alarm detect motion, alarm restore, RF supervision and low battery. The device dimensions are 3.4"L x 2.4"W x 1.5"D. The motion sensor offers pet immunity for small animals weighing up to 40 pounds. Proper mounting is essential for ensuring effective pet immunity. The IQ Motion-S offers a Walk Test Mode that is entered whenever the tamper cover is released and then closed. In this mode, the sensor will flash a red LED light whenever motion is detected. This allows the user to perform an effective walk test and check the placement of the sensor. The sensor will exit walk test mode after one (1) minute of no activity.
Brand: Qolsys
* Based on a 10% APR with 12 months financing. APR's will vary between 10% - 30% based on credit score and various factors.