Resolution Products RE106
319.5 MHz Wireless Garage Door Tilt Sensor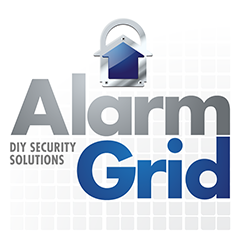 The Resolution Products RE106 is a wireless tilt sensor that operates at 319.5 MHz. This makes it compatible with the 319.5 MHz IQ Panel 2 Plus, the original IQ Panel 2, and Interlogix Simon Panels. It is great for monitoring a garage door. Buy the RE106 Tilt Sensor from Alarm Grid.
Description
The Resolution Products RE106 Wireless Tilt Sensor provides a great way to monitor a garage door or any other type of overhead door. It operates at 319.5 MHz, making it compatible systems like the 319.5 MHz Qolsys IQ Panel 2 Plus, the original IQ Panel 2, and the Interlogix Simon Panels,
Inside the RE106 is a tilt element. When the sensor is tilted 45 degrees in any direction, the tilt element will activate, and the system will be alerted. It can be used with hatches, roll-up doors, and even movable assets. However, it is most commonly used with garage doors. The sensor should be positioned near the top of the garage door on the inside. The RE106 also offers tamper detection in case someone tries to open up or disable the sensor.
When installing the RE106, it should be mounted in its non-alarm position, with the battery at the bottom and the tamper switch at the top. The RE106 is auto-enrolled by activating its tamper switch. It uses a single lithium CR123A battery for power. The expected battery life is between 10 and 15 years. The dimensions for the RE106 are 3.3"L x 1.4"W x 1.1"D.
Specifications
Sensor Type: Wireless Garage Door Tilt Sensor
Operating Frequency: 319.5 MHz
Tamper Detection: Yes
Tilt Sensing Angle: 40 degrees +/- 15 degrees upward cone
Tilt Operational Angles: 360 degrees
Tilt Element Technology: Gold-plated ball and contacts, non-mercury
Operational Life: ~100,000 Cycles
Mounting Hardware: #4 or #6 screws
Battery: CR123A
Dimensions: 3.3"L x 1.4"W x 1.1"D
Qolsys IQ Panel Telefonica
7" Security Panel w/ Z-Wave, Telefonica Cell Communicator
List Price: $724.00
Our Price: $470.99
Qolsys IQ Panel 2 Plus 319.5 MHz Verizon-LTE 3-1 Kit
Wireless Alarm System, 3 Door/Window Sensors & 1 Motion Sensor
List Price: $880.00
Our Price: $397.99
Qolsys IQ Panel 2 Plus 319.5 MHz Verizon-LTE 10-1 Kit
Alarm System Kit w/ 10 Door/Window Sensor & 1 Motion
List Price: $900.00
Our Price: $474.99
* Based on a 10% APR with 12 months financing. APR's will vary between 10% - 30% based on credit score and various factors.