Resolution Products RE110P
319.5 MHz Wireless PIR Motion Sensor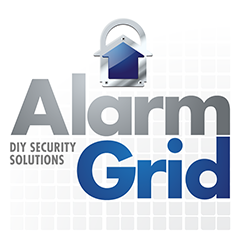 The Resolution Products RE110P is a 319.5 MHz wireless motion sensor. It uses passive infrared (PIR) technology to detect movement within a 44-foot coverage area. The recommended mounting height is 7.5 feet high. Low and High sensitivity modes are available. Buy the RE110P from Alarm Grid.
Description
The Resolution Products RE110P Wireless Motion Sensor provides reliable motion detection for any 319.5 MHz alarm system. Compatible panels include the 319.5 MHz Qolsys IQ Panel 2 Plus, the original IQ Panel 2, and the Interlogix Simon Panels. It has Normal and High sensitivity selections.
Like any passive infrared (PIR) motion detector, the RE110P works by looking for the changes in infrared energy that occur with movement. It offers an impressive coverage range of 44 feet and a 90-degree viewing angle (45 degrees to each side). It can be flat-mounted or corner-mounted, and a swivel mount is sold separately. The sensor also allows you to connect an external contact using a separate wireless ID. Tamper detection lets the system know if someone tries to open up or disable the sensor. In low sensitivity, the sensor will provide pet immunity of up to 60 pounds.
The recommended mounting height for the RE110P is 7.5 feet. Sensitivity is set via the jumper pins on the inner circuit board. Use both pins for low sensitivity, or one pin for high sensitivity. To enable the external auxiliary contact input, insert a battery while holding the tamper switch. The auxiliary input will use a Sensor ID that is one digit higher than the ID for the reed switch. An LED light allows for walk testing. The motion sensor locks out for three (3) minutes after an action to conserve battery life. The sensor uses a single lithium CR123A battery for power. The sensor measures 3.5"L x 2.4"W x 1.7"D. Average battery life is 6 to 8 years.

Specifications
Product Type: Wireless Motion Sensor
Wireless Frequency: 319.5 MHz
Coverage Range: 44 Feet
Field of View: 90-degrees (45-degrees to each side)
Mounting Options: Flat, Corner, Swivel (sold separately)
Pulse Count: 2 (High Sensitivity or 3 (Low Sensitivity)
Pet Immunity: Up to 60 lbs, on Low Sensitivity
Recommended Mounting Height: 7.5 Feet
Battery: Lithium CR123A
Battery Life: About 6 to 8 Years
Dimensions: 3.5"L x 2.4"W x 1.7"D
Qolsys IQ Panel Telefonica
7" Security Panel w/ Z-Wave, Telefonica Cell Communicator
List Price: $724.00
Our Price: $470.99
Qolsys IQ Panel 2 Plus 319.5 MHz Verizon-LTE 3-1 Kit
Wireless Alarm System, 3 Door/Window Sensors & 1 Motion Sensor
List Price: $880.00
Our Price: $397.99
Qolsys IQ Panel 2 Plus 319.5 MHz Verizon-LTE 10-1 Kit
Alarm System Kit w/ 10 Door/Window Sensor & 1 Motion
List Price: $900.00
Our Price: $474.99
* Based on a 10% APR with 12 months financing. APR's will vary between 10% - 30% based on credit score and various factors.