Resolution Products RE222
345 MHz Wireless Door and Window Sensor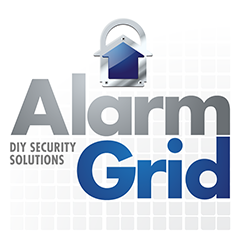 The Resolution Products RE222 is a wireless door and window contact sensor that operates at the same 345 MHz signal used by Honeywell 5800 Series Sensors. It can be used with any compatible system that supports the 345 MHz frequency. Buy the Resolution Products RE222 from Alarm Grid.
Description
The Resolution Products RE222 Wireless Door & Window Sensor serves as a reliable option for almost any 345 MHz security system. Panels that readily support the 345 MHz frequency include the Honeywell Lyric, the Honeywell LYNX Touch Panels, the 2GIG Panels, and the 345 MHz IQ Panel 2 Plus.
The RE222 features a slim design that makes it virtually unnoticeable once mounted. It uses a single CR1632 coin battery for power. The sensor is auto-enrolled by powering on the sensor. A battery tab is included for the initial installation. Alternatively, the sensor can also be enrolled by faulting and restoring the sensor three (3) times.
The sensor uses Loop 2 for the internal contact (regular door sensor) and Loop 4 for Tamper detection. For best results, position the sensor within a half-inch of the magnet when the door or window is closed. The sensor can be mounted using screws or by using double-sided foam tape. It also allows for a single hardwired contact to be connected to an auxiliary input.
Specifications
Sensor Type: Wireless Door and Window Contact Sensor
Operating Frequency: 345 MHz
Battery Type: Lithium CR1632
Expected Battery Life: 6 Years
Transmissions: Loop 2 (Reed Switch), Loop 4 (Tamper)
Transmission Signals: Cover Tamper, Low-Battery, RF Supervision
Brand: Honeywell Resolution Products
* Based on a 10% APR with 12 months financing. APR's will vary between 10% - 30% based on credit score and various factors.