Resolution Products RE524XP
Wireless Translator for Pella Insynctive Sensors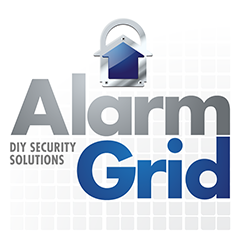 The Resolution Products RE524XP allows you to take the wireless signals from Pella Insynctive Sensors and convert them into a different wireless frequency that is compatible with your alarm panel. Make Pella Insynctive Sensors compatible with your system with the Resolution Products RE524XP.
Description
The Resolution Products RE524XP is wireless translator that makes Pella Insynctive Door and Window Sensors compatible with security systems that otherwise couldn't support them. The RE524XP takes the signals from the Pella Sensors and converts them into a compatible wireless frequency.
Inside the RE524XP, there are two (2) adjustable dials. The SENSOR SELECT dial should be set to position seven (7) for Pella Insynctive. The PANEL SELECT dial should be set to the output frequency based on the alarm panel that is being used. The available output frequencies include 2GIG 345 MHz, Interlogix/GE 319.5 MHz, Honeywell 345 MHz, and DSC 433 MHz. There is also an output frequency for Pella Insynctive, which will basically have the RE524XP operate as a wireless repeater for Pella Insynctive Sensors.
When configuring Pella Insynctive Sensors for use with the RE524XP, there is a specific process to follow. After setting the two dials appropriately, you should start by configuring the Pella Insynctive Sensors for use with the RE524XP. First, press the CONFIGURE button inside the RE524XP. Its yellow LED light should illuminate to indicate that it is in its Configuration mode. Next, Tamper or Fault the Pella Insynctive Sensors to get them set up with the RE524XP. A short beep should occur upon each successful sensor configuration. A long tone indicates an error. Once you have finished configuring all the Pella Insynctive Sensors, you can press the CONFIGURE button again to exit the Configuration mode and have the yellow LED light turn off. A maximum of 128 wireless Pella Insynctive Sensors can be paired with the RE524XP unit. Please note that configuration data is retained, even if power is lost to the unit.
You should then enroll the RE524XP with the alarm panel that it is being used with. To do this, put your panel into its auto-enrollment mode, and activate the cover tamper on the RE524XP to send an enrollment signal. Make sure the PANEL SELECT dial is set appropriately before doing this. If you are using the RE524XP with a Honeywell or 2GIG Panel, then you will select Loop Number 1 for the zone. You will also use Loop 1 for all individual Pella Insynctive Sensors that you enroll with your panel through the RE524XP.
From there, you can then auto-enroll the Pella Insynctive Sensors with your alarm panel. This is done by putting your panel into its auto-enrollment mode and then Tampering or Faulting each sensor to get it to learn-in individually. You should keep the cover for the RE524XP open as you enroll the Pella Insynctive Sensors with the alarm panel. Each sensor will need to be enrolled one-by-one, and you must adjust the zone settings for each one accordingly. Remember that each Pella Insynctive Sensor will use its own zone on the system, in addition to the zone used by the RE524XP.
There is an important note about Configuration mode on the RE524XP. Configuration mode becomes locked out after the RE524XP unit has been powered on for 24 hours. To reenter Configuration mode, you must power down the RE524XP unit completely by disconnecting both its 12VDC input power and its connected backup battery. Wait five (5) full seconds before reconnecting the 12VDC power supply first, followed by the backup battery second. Configuration mode remains active on the RE524XP until the cover is closed, or until there is thirty (30) minutes of inactivity.
Please note that the Resolution Products RE524XP should not be confused with the Resolution Products RE524X. The Resolution Products RE524X (without the P) is a universal wireless translator that can take 319.5 MHz, 345 MHz, 433 MHz, or Napco Sensors, and then convert their signals into one of the aforementioned frequencies. It can also repeat one of the aforementioned wireless frequencies by re-transmitting out at the same frequency as the input frequency. But the RE524X cannot receive (input) the Pella Insynctive frequency, nor can it transmit (output) at the Pella Insynctive frequency. The RE524XP (with the P) is unique, in that it MUST receive (input) the Pella Insynctive frequency, and it can then transmit (output) at 319.5 MHz, 345 MHz, 433 MHz, or the Pella Insynctive frequency.
The Resolution Products RE524XP comes with a 12VDC, 1A power supply and a rechargeable backup battery, which is rated at 6VDC, 800mAh NiMH. The backup battery should keep the RE524XP running for at least 24 hours at full charge. The 12VDC power supply connects to the RE524XP via a barrel connection, and the other end plugs into a standard outlet. The rechargeable backup battery also plugs into the back of the RE524XP. Mounting hardware for the RE524XP comes included. The RE524XP follows a factory defaulting process by pressing and holding the Configure button. After a couple of seconds, the internal sounder will begin beeping rapidly. Continue holding the Configure button until the sounder stops beeping to factory default. Please note that factory defaulting is not possible if the translator LOCKED. Refer to the manual for more information about LOCKING, which cannot be undone if executed manually.
There are three (3) LED lights on the unit, which are for Power, Battery Connectivity, and Configuration. These LED lights are also used to indicate fault conditions. The unit has a tamper switch to detect if it has been opened. There is a built-in sounder for the RE524XP, with a short beep indicating a success, and a long tone indicating an invalid selection or a fault condition. The module should be positioned at least five (5) feet away from the alarm panel's wireless receiver. It should not be housed in a metal enclosure or positioned on a metal surface. You should verify adequate RF signal strength at the panel before permanently mounting. The RE524XP measures 5.0"L x 8.5"W x 1.3"D.
Specifications
Product Type: Wireless Translator for Pella Insynctive Sensors
Power Supply (Included): 12VDC, 1A w/ Connector Cable (Part Number RE012-6)
Backup Battery (Included): 6VDC, 800mAh NiMH w/ Connector Cable (Part Number RE030)
Compatibility (Input Signal): Pella Insynctive Sensors Only
Compatibility (Output Signal): 319.5 MHz, 345 MHz, 433 MHz, Pella Insynctive
Maximum Number of Sensors: 128
LED Lights: Three (Power, Battery, Configuration)
Tamper Detection: Yes (Cover Open or Wall Removal)
Mounting Hardware (Included): #4 or #6 Screws
Dimensions: 5.0"L x 8.5"W x 1.3"D
Weight (w/ Battery): 16.0 Ounces
Operating Temperature: 32°F to 120°F
Operating Humidity: 0% to 85%, Non-Condensing
Indoor/Outdoor Use: Indoor Use Only
Brand: Resolution Products
Honeywell Lyric Alarm System
Encrypted, HomeKit, Wireless Security System
List Price: $500.00
Our Price: $266.99
Honeywell L5210PK-WIFI
Wireless Security System w/ IP Communicator, 3 Door/Window Sensors
List Price: $654.00
Our Price: $315.99
Honeywell L7000PK10-LTE-A
AT&T Cellular Security System w/ 10 Door/Window Sensors
List Price: $999.00
Our Price: $545.99
* Based on a 10% APR with 12 months financing. APR's will vary between 10% - 30% based on credit score and various factors.